The Dreamers
Plus
Joined

Location

Chicago, IL
Profile Images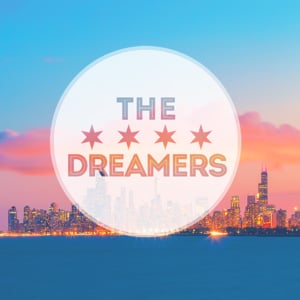 User Bio
THE DREAMERS is a series for those of us who have been through that scary time post-graduation, where you are trying to find your footing, you are trying to find where you belong, who is willing to listen to you, and what you even have to say. It's about a group of six artists - a writer, a singer, a graphic designer, an actress, an actor, and a photographer. They've all recently graduated from college, from a conservatory, from art school, and are now making their way in the big wide world.
Our stories as Chicago artists are worth telling. We all work three to four jobs- as servers, nannies, baristas, tour guides, and telemarketers. Then at the end of what can easily become a 12 hour work day, we all go and do the one thing we love the most- creating, and usually we do it completely for free.
Another great aspect of writing and producing this series has been the incredible variety of artists we have met along the way- local musicians, painters, artistic directors of small theatre companies, and make up artists. We had this moment in the process of getting this web series off of the ground where we realized- oh, this is a way to bring exposure and much deserved attention to other artists in Chicago. In each episode we work with local artists to bring them into the lime light alongside these characters. It's been an amazing process so far and we cannot wait for you to see all of the hard work and talent it has taken to make this series no longer just a dream.
Kelsey Jorissen and her writing team wrote this series as a way to reveal the world of post-graduation, unbalanced and haphazard. We are constantly seeking stability, a lucky break, a really strong drink, or just someone to talk to who understands. The artist's life isn't a charmed one. We wrote this web series as an ode to those who fight the good fight, despite all the odds. We wrote this series for THE DREAMERS.
Related RSS Feeds