Dr. Think
Joined

Location

Lugoslavia - Spain
Profile Images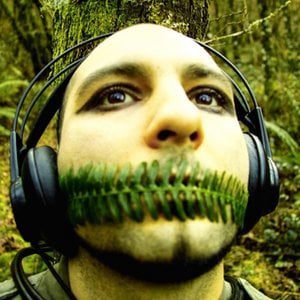 User Bio
ESPAÑOL
Alvaro Pardo tiene un secreto. Su libertad sonora es inaudita, poco común. Quizás, para algunos, suicida en este mundo en el que las etiquetas van por delante de los fundamentos y el talento.
Dr. Think practica un libertinaje musical adquirido como propio tras enormes noches de emoción y apretón de ganancia en cabinas extrañas y lejanas, tras largas madrugadas ampliando frente a los technics su armario sónico... toda una vida pensando/buscando sonidos, en atmósferas, en la música mayestática, digital y ensoñadora.
Es cuestión de buen gusto. Desde el mejor y carnal funk setentero; hasta el breakfunk más garajero, pasando por el Deep House de alto octanaje y el hip-hop -que tanto ama este gallego- funde, aúna y con doctorado autodidacta consigue que los ritmos más sincopados y rupturistas viajen sin colisión en sus sets. Vinilos cálidos, almas circulares, galeradas de sueños deambulan en sus viajadas maletas.
Saltó de su amada tierra patria esa Galicia adorada y amable, pero salvaje, que engulle a sus hijos a base de chapapote, intolerancia y años de -dictadura cultural- para compartir su estilo libre, su emergencia sonora con los mortales.
Ha sido y es residente en las mejores salas patrias y otras situadas en lugares como Latinoamérica. Ha compartido noches con los mejores selectores del mundo. Los festivales más exquisitos reclaman sus servicios y la rancia crítica especializada lo coloca en su punto de mira como una de las apuestas electrónicas más emocionantes y sorprendentes en estos albores de siglo 21.
Paralelamente, y además de su otra aventura confesable en Safari Orquestra, es el alma del combo Telémaco. Aquí comparte desvelos con sus amigos el músico Mike Rolling y los vdjs The RGB Corp, con ambos nos regala un viaje audiovisual en el que la fusión de lo digital con lo doméstico y lo cinéfilo da como resultado un sonido sensual, raro, entrañable... siempre sorprendente.
Su primer disco -Outótono- es mágico, inusual, arriesgado. No se si realmente escucharían en la cuna las mismas nanas que Penélope cantó a Telémaco, lo que es seguro es que se cayeron a la marmita del sonido mestizo y adecuadamente confuso. Este apasionante paisaje sonoro, registrado en directo en Pontearéas, es una bofetada de aire fresco al sistema, al minimaleo y a los cuatro productores cool de siempre que siguen aburriendo al personal, mientras gente como Telémaco se divierte, innova, recupera y compone un elenco de temas que sonrojaría a más de uno. Cuidado rivales, la crítica está de su lado... bienvenidos al año de Telémaco y su piscolabis electrónico. Alvaro Pardo tenía un secreto.
Por Fernando Fuentes
ENGLISH
Alvaro Pardo has a secret. His sonorous freedom is extraordinary and uncommon. Perhaps, for some, suicide in this world in which labels come before foundations and talent. Dr Think practices a musical libertinism acquired as his own through enormous nights of emotion and the pressure of succeeding in strange and distant dj booths, after long dawns spent amplifying the techniques of his sonic closet… an entire life spent thinking/looking for sounds, in atmospheres, in music which is majestic, digital and dreaming.
It is a question of good taste. From the best carnal funk of the seventies; to the more garage-style breakfunk, passing through high octane Deep House and hip-hop - which this Galician master so loves - he mixes and joins styles, and with a self-taught doctorate manages to acheive a seamless fusion of syncopated and ruptured rhythms in his sets. Warm vinyls, circular souls, galleries of dreams ramble in his well-traveled suitcases. He leaped from his beloved mother land, that adored and lovely but wild Galicia, which devours its children with sludge, intolerance and years of cultural dictatorship, to share his free style, his sonorous emergence with the mortals.
He has been and is a resident in the best rooms of his mother country, and in others located in places like Latin America. He has shared nights with the best artists of the world. The most exquisite festivals demand his services and the rancid specialized critics keep him in their sights as one of the most exciting and surprising electronic wagers in the dawn of the 21st century. Parallelly, and in addition to his other confessable adventure in Safari Orquestra, he is the soul of the combo Telémaco. Here he shares insomnia with his friends, musician Mike Rolling and vdj's The RGB Corp, which together give us an audio-visual trip in which the fusion of the digital with the domestic and the cinephile gives as its result a sound which is sensual, rare, close… always surprising.
Their first disc - Outótono- is magical, unusual, risky. I don't know if they would really listen to the same lullabies in the cradle that Penélope sang to Telémaco, but what is certain is that they fell into the kettle of a mongrel and suitably confused sound. This fascinating sonorous landscape, recorded live in Pontearéas, is a slap of fresh air to the system, to the minimalists and to the four eternal cool producers who continue boring the people, while people like Telémaco enjoy themselves, innovate, reclaim and compose an array of subjects that would put many to shame. Watch out rivals, the critics are on their side… welcome to the year of Telémaco and their electronic treats. Alvaro Pardo had a secret.
By Fernando Fuentes
Related RSS Feeds