Profile Images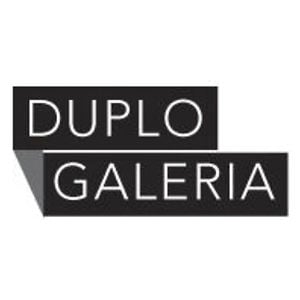 User Bio
A Duplo Galeria atua no mercado de arte contemporânea, representando artistas brasileiros que trabalham especificamente com o cinema e o vídeo. Interessada na produção experimental de obras audiovisuais, apresenta em seu portifólio uma seleção especial de artistas com reconhecida trajetória em mostras e exposições no Brasil e no exterior, destacando seus trabalhos mais premiados.
__Duplo Galeria is a contemporary art gallery which represents artists who work specifically with film and video art. Focused in experimental works, it has a portfolio that highlights the most prized pieces of a special selection of artists with proven track at shows and exhibitions in Brazil and abroad.
_________
A Duplo Galeria realiza também consultoria de arte (art advisor), auxiliando e orientando colecionadores privados e corporativos na formação de suas coleções. A consultoria da Duplo Galeria, atua desde a definição do perfil do colecionador até a aquisição da obra de arte, contribuindo para a formação de uma coleção que prima pela qualidade estética, lhe garantindo permanência e valorização no mercado.
__Duplo Galeria also provides art advisory services for corporations, private collectors and institutions specialized in contemporary art. Based on the definition of the collector profile, Duplo Galeria begins to act from the acquisition of the material in order to contribute to the formation of a collection that excels in aesthetic quality, while ensuring longevity and positive market valuation to the art works.
Saiba mais em duplogaleria.com.br
Related RSS Feeds