DUTCHQUEST
PRO
Joined

Location

AMSTERDAM, The Netherlands
Profile Images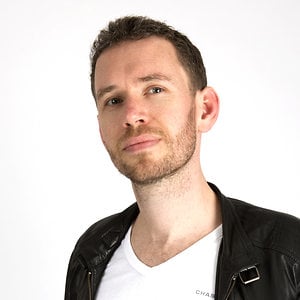 User Bio
It all began in 2009 when my wife and I moved to Africa from Heemskerk, Netherlands to invest in the lives of orphans and widows.
We expected to stay for several years but, soon after arriving, received the vision to make a film about radical Jesus-followers and their impact on the world around them.
Irene is a graphic designer and I'm a carpenter. We had no film-making experience and it all seemed a bit wild.
We returned to the Netherlands, homeless, jobless, and without savings or financial backing. A friend let us live in his attic so that we could keep expenses low. We took on as much freelance work as possible, developed a loose filming itinerary, and saved up for a camera and airfares to America, Europe and Africa.
Our aim was to capture the lifestyles of Jesus-followers who seemed to be interacting with God in a tangible way.
We finally set out in May 2011 with determination and an unshakeable sense that the Great Film-Maker led the way.
Everything was new and we learned as we went. The journey was a roller-coaster ride that took us into places and situations we could never have imagined. It changed the way we think, believe, and live our lives.
I remember, for example, being low on funds as we travelled from San Francisco to Los Angeles. I called an American friend to ask if she knew anyone who might take us in for a few days. She had it sorted within minutes.
"Immanuel, you'll never guess what happened. I called a Christian friend in LA and she was speechless with shock. Only yesterday, someone told her that The Netherlands were coming to her! Of course she'll have you!'
We could be labelled charismatic, pentecostal, evangelical Christians. As far as I'm concerned, we are simple Bible-believers with an incredible Father who fiercely loves the human race.
We are passionate about the Sons of God documentary film series and trust that our first film fills you with hope and greater assurance of an accessible and ever-loving God.
More to come!
Blessings,
Immanuel Hazeleger
Related RSS Feeds