ecoherence
Joined

Location

Cannes - France
Profile Images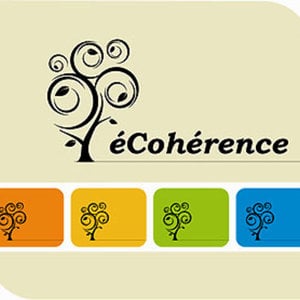 User Bio
---> Fr
éCohérence œuvre pour des développements durables en recherchant, dans un esprit coopératif, à respecter la diversité, à privilégier l'équité, à mutualiser et valoriser toute action favorisant la cohérence entre les domaines sociaux, environnementaux, économiques et culturels.
éCohérence innove, porte des projets et accompagne les structures volontaires dans un processus dynamique de recherche et de création.
Ses actions s'inscrivent dans un esprit démocratique fort. Ses méthodes sont basées sur la participation, l'action collective, la concertation, la convivialité pour permettre à chacun et chacune d'être acteur de progrès.
L'équipe d'éCohérence est formée de professionnels aux compétences complémentaires : formation, éducation, ethnologie, multimédia, informatique, communication, écologie, relations humaines et management. La qualité de ses services est issue de la synergie entre ses compétences et celles de ses coopérateurs.
Nos services pour des développements durables :
Audit, conseil, formation, accompagnement (coaching), mise en cohérence, sensibilisation, communication, organisation d'évènementiel, intervention théâtrale, animation et création d'outils pédagogiques…
Notre innovation "art durable" :
Théâtre de l'Eco-citoyen : ateliers, représentations, interventions de théâtre interactif sur les enjeux du développement durable (Théâtre Forum, Théâtre Législatif, Théâtre Engagement, Théâtre Invisible...).
Voir :
concertation sur la gestion durable de l'eau : Eau durable eaudurable.org
compagnie de théâtre développement durable Les Echomédiens echomediens.org
----> En
eCoherence works with all kind of citizen and integrate people in difficulties to provide a global vision of sustainable development wich take care about social, economy, environment and democracy. eCoherence also accompanies voluntary structures in a dynamic process of research and creative change for sustainable development through innovation.
eCoherence team consists of professionals with complementary skills training, education, multimedia, ecology, sustainable development, Theatre, human relations.
Our methods are based on participation, collective action, cooperation, friendliness to enable all to be actors of progress.
One of our Key activity is about Science, Art and Active citizenship with our active education tool : the Theatre of eco-citizen (interactive theatre on sustainable development).
See :
consultation on the sustainable management of water "Sustainable Water" : eaudurable.org
Theater company on sustainable development "The Echomedians" : Echomediens.org
----
Contact :
éCohérence
Marlyn 2 - Jardin des Heperides
8 rue Jean Cresp
06400 Cannes
FRANCE
Tel : +33 9 51 17 64 68 ; Fax : +33 9 56 17 64 68 ; Cell : +33 6 28 71 23 72
ecoherence.org
contact(at)ecoherence.org --- change (at) by @
Related RSS Feeds