Ecossistemas ,Garden World
Joined

Location

Portugal
Profile Images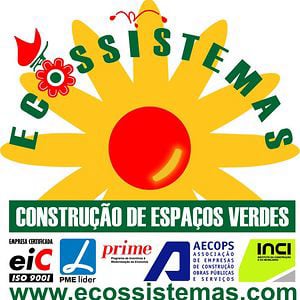 User Bio
Leading landscaping and irrigation company in Portugal with a growing reputation through Europe, for providing a comprehensive service for a broad spectrum of landscaping environments.
Whatever the size or nature of a project, be it a private garden, residential area, shopping centre, hotel or restaurant,
we work to only the highest standards of workmanship to achieve effective and practical solutions.
An experienced team of landscape designers and horticulturists work with careful consideration of the design criteria and the clients requirements to ensure that the final design, be it contemporary or traditional, formal or informal is realized to its full potential.
The Design & Planning Process .
Terrain, soil condition, climatic influences and budget are among the factors that influence the design, revision and estimating process.
The latest computer aided design systems are used to ensure speed and accuracy. The resulting package is a thorough itemised proposal which typically contains a coloured concept plan, planting plan, perspective sketches, irrigation, lighting and drainage plans as well as detailed specifications.
Once the design project is approved, a comprehensive costing proposal is presented, itemising all material and labour requirements.
The project is then carefully pre-planned to ensure that adequate stocks of the materials are available when required.
A highly experienced supervisory team cooperates with architects, builders, project managers and other consultants to ensure that the design is interpreted and implemented correctly. Great attention is given to client target dates to form an agreed schedule for the work, which is periodically reviewed during the project in order that these dates are sucessfully met.
Produces a considerable quantity of plant stock at various nurseries for its own project requirements. Strict quality control ensures the production of healthy growing stock which is then available for landscape projects. The nurseries also receive imported plants from all over Europe.
Factors such as plant species, climatic conditions, local drainage, the location of existing trees and both the availability and quality of water all influence the design of the irrigation system.
Detailed design, the specification of high quality equipment, the use of a variety of sprinkler types (to ensure a high degree of accuracy) and correctly dimensioned individual elements (to maintain correct operating pressures) all combine to ensure effective distribution and economical use of water throughout the project. With awareness for the need to conserve precious resources an almost limitless degree of control can be brought to the system by the use of automated controllers, rain sensors, and sprinklers.
The drainage system is as essential as the installation of a well designed irrigation system and is fundamental in ensuring healthy root growth by the removal of excess water.
Landscaping Maintenance .
For the landscaping project to achieve its full potential, it is essential that the correct maintenance programme is followed and supported with a scheduled contract or on a consultation basis. In addition to regular maintenance, annual planting upgrades are discussed with the client and subsequent recommendations are made.
Ecossistemas have a policy of recycling garden waste whenever possible and practical by the reintroduction of the valuable organic compost back into the soil. All routine tasks are covered in the maintenance programme that includes: pruning, staking, lawn care, fertilizing, and correcting mineral deficiencies. Maintenance of water features and chemical treatments for pests, fungal infections and weeds are also carried out as required. Irrigation systems .
Serviços, oferta de produtos, representações, fabrico ou produção;
Projectos de Arquitectura Paisagista
Para áreas verdes, campos de golfe e desportivos, vilas, cidades e Juntas de freguesia;
Planos de Plantação por revestimento compreensivos com fotos de identificação
Dimensionamento de Sistemas de Rega, Drenagem;
Planos de Iluminação e de Mobiliário Urbano, estruturas, pavimentos, lúdicos;
Pormenores Técnicos;
Representação Tridimensional dos Projectos para fins publicitários imobiliários e comerciais;
Planos de Optimização, recuperação e alterações de zonas degradadas, jardins históricos;
Fiscalização de Projectos;
Aconselhamento técnico;
Acompanhamento de Obras;
Exteriores e Interiores - Construção, fiscalização, recuperação e conservação
Parques, campos de golfe, desportivos, jardins, canteiros, floreiras, terraços, vasos;
Áreas Verdes Ajardinadas em interiores e exteriores;
Sistemas de Rega, iluminação, drenagens, isolamentos e pinturas;
Lagos e Jogos de Água (fontes, cascatas e regatos artificiais e naturais)
Estabilização Biológica de Taludes, recuperação de ecossistemas;
Caminhos Pedonais, Passadiços e Decks, resina, calcadas, arrelvadas e orgânicas.
Pérgolas, Vedações, Mobiliário Urbano e Parques Infantis;
Muros de pedra, madeira, gabiões, em floreiras e modelações.
Repovoamento de espécies autóctones, limpeza de matas, floresta, lagos;
Hidrossementeiras,·
Relvados: Naturais e Sintéticos;
Controle de Temperatura e Poeiras exteriores e interiores.
A técnica de reduzir as temperaturas quentes do nosso clima através da pulverização de uma névoa pelo sistema inovador e patenteada pela Fog System único no Mundo é o sistema mais inovador universalmente usado em diversos ramos:
Exterior e Interiores
Paisagismo - Na criação de zonas tropicais ou névoa para micro climas. Piscinas para dar aspecto de nevoeiro.
Autarquias - Ruas em zonas quentes ou locais de exposição tais como eventos ou acontecimentos em espectáculos e concertos
Hotelaria - Esplanadas, tendas, piscinas.
Comercio - Expositores de Frutas, legumes e peixe e outros a manter frescos.
Centros Comerciais .
Lúdico - Parques de Diversão, montanhas Russas, comboios Fantasmas, filmes etc....
Cinema e Arte - Filmes e exposições tais como dinossauros ou outros.
Industria - Pedreiras, tratamento de lixos ou resíduos para assentamento de poeiras
Agricultura - Estufas e produções agrícolas .
Terraços, coberturas;
Vedações, portões em madeira e alumínio
Piscinas naturais e artificiais
Edifícios em alvenaria, madeira, aço e taipa.
Serviços Agrícolas e florestais
Aluguer de equipamento pesado e leve
Movimentação de terras
Estabilizações de dunas e Praias
Azulejaria
Calcadas
Monumentos e Obras de arte (estátuas)
Topografia
Limpeza geral em obras e trabalhos.
Decoração de Interiores
Stands de Exposições e eventos
Jardins Verticais
Aluguer de Plantas, arvores.
Serviços de Construção Civil complementar a espaços verdes.
Alvará de Empreiteiro Geral;
Manutenção serviços por avença ou assistências;
Areas verdes, parques, campos de golfe e desportivos·Relvados, lagos,
Vedações, madeiras.
Limpeza e segurança
Piscinas e parques lúdicos
Poda, Limpeza e Transplante de árvores;
Serviços Gerais de Jardinagem;
Tratamentos fitossanitários;
Transplantes de Arvores, plantas e palmeiras
Derrube de Arvores e Plantas ou palmeiras;
Serviço de Piquete 24h;
Pacotes de manutenção com Piscina e Jardim.
Centro de Jardinagem ou Garden Center
Plantas, Herbáceas, arbustos, subarbustivas, tapizantes, suculentas, Arvores, Palmeiras, cactos, hortícolas, endémicas, florestais, fruto;
Venda de mobiliário de jardim e acessórios;
Aluguer de plantas para eventos;
Adubos sólidos líquidos químicos e naturais ou orgânicos;
Maquinas, ferramentas e utensílios de Jardinagem;
Tapete de Relva;
Redes, Telas e caniços;
Mobiliário diverso;
Plantas artificiais;
Flores de Corte e decoração de Eventos;
Apoio em decoração de espaços e stands;
Terras, areias, compostos, estrumes, casca de pinho, correctivos, turfas;
Ferramentas de Jardim e Bricolage;
Casas de Madeira e Parques infantis ou lúdicas;
Piscinas e Química Industrial de Limpeza e Higiene;
Aconselhamento técnico;
Entregas Grátis até 20km;
Inertes variados de cobertura de solo
Venda de artigos de jardinagem (floreiras, materiais de rega, fertilizantes, substratos vegetais, sementes, casca de pinheiro e seixo ornamental)
Separadores de Inertes;
Lajes de Pedra e artefacto de betão;
Telas ,redes ,fios ,cordas
Fitofarmacos
Artesanato
Decoração e festivas
Flores e arranjos florais
Equipamento de rega e piscinas
Águas
Sistemas de rega e adução
Controle de temperatura por pulverização
Jogos de agua e fontanários
Captação De agua por furos
Cisternas ,depósitos reservatórios ,tanques e charcas ou balsas ,lagoas e lagos
Bombagem e filtragem
Estações de tratamento
Lagos e Jogos de Água (fontes, cascatas e regatos artificiais e naturais)
Piscinas naturais e artificiais
Analises de agua
Tratamentos de Agua
Viveiros
Produção e Comércio ,exportação e importação de plantas, arvores ,palmeiras ,herbáceas ,arbustos ,cactos ,tapizantes ,endémicas e florestais.
Transplante, recuperação e comercialização e arvores centenárias de grande porte;
Compra de olivais, citrinos, amendoeiras, alfarrobeiras.
Higiene e Limpeza Industrial;
Produtos, comercio e fabrico de higiene industrial e piscinas
Limpeza de Fabricas, vidros, casa, condomínios e outros;
Related RSS Feeds