Edmond Alexander
Joined

Location

Grayton Beach, Florida
Profile Images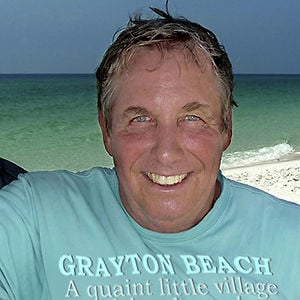 User Bio
Edmond Alexander
edmondalexander@earthlink.net
alexanderandturner.com
850 231-4112
Edmond is a certified medical illustrator and a Fellow of the Association of Medical Illustrators. He received a Bachelor of Science, Biology and Art, University of Southern Mississippi, 1967. He specializes in the 2D and 3D visualizations of cellular and molecular subjects, pathophysiology, and drug modes-of-actions for pharmaceutical companies, their agencies, and medical publishers. His illustration was heavily influenced by the beauty of the Disney films during his childhood years, and the art of Frank Armitage during his formative years in medical illustration. Known for his rich sense of color he provides memorable and unique visual solutions to complex subjects.
Artist Background
Edmond began his career in medical illustration at the University of Texas Medical Schools in Galveston and later, in Dallas. In those early years, his primary responsibility was to create animation and motion graphics for projection media which included film, video, multi- image presentations and slide shows. While his contributions to many media productions received considerable national and international recognition at the time, he found his work in projection media took him further and further away from his working job title, "medical illustrator".
In 1984, he formed Alexander & Turner with his partner, Cynthia Turner. On their first marketing trip to New York, the focus of our Partnership changed. To their great surprise, Art Directors were enamored with their "film style" use of design, and especially color, in their medical illustrations – and questioned why they were not creating work for print. Within a year they had moved almost exclusively into medical illustration for print, followed two years later with a move from Dallas to Grayton Beach, Florida.
In the winter of 2006, having previously dismissed iMovie as a "tourist application", he decided to explore the icon that had been sitting on his OSX dock for a few years. To his great surprise, the rooms of expensive equipment that he had used to produce filmographs in Dallas were now replaced by a single amazing application from Apple. After twenty years of being away from any form of media production he suddenly found himself "back in the groove". Here he presents several movies for your enjoyment. The movies were produced using Cinema4D, Photoshop, iPhoto, iTunes and iMovie.
The underwater movies were filmed using a GoPro camera mounted to a home made delivery system and attached to a heavy rod and reel to remotely capture the images. What fun!
Related RSS Feeds
Recent Activity