Effy Efthymiou - Composer
Joined
Profile Images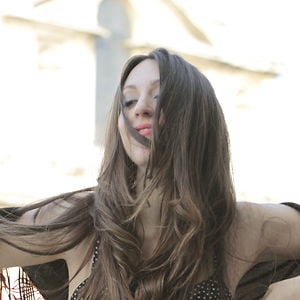 User Bio
Since being awarded a Leverhulme scholarship to study Composition at Trinity College of Music under composers Andrew Poppy and Edward Jessen, Effy has written music for a diverse range of ensembles and has collaborated with many different artists, from theatre directors and choreographers to filmmakers and movement artists. Her recent concert commissions include 'Electronomikos' (for Harpsichord and Electronics), premiered by renowned soloist, Jane Chapman at The Handel House Museum in June 2011; 'Parting' (for string quartet and dance), premiered by the Wu quartet at the Greenwich International String Quartet Festival in April 2011; 'Musical Problem' (for small orchestra), premiered at Blackheath Halls in September 2010; 'Phrenetikos' (for organ), premiered at Westminster Abbey in May 2010, and performed at St Michael's Cornhill by acclaimed organist, William Whitehead in February 2011; and 'Frantic' (for wind quintet) premiered at the London New Wind Festival, Regent Hall in November 2009. Effy has also recently been commissioned by Kettle's Yard to write a piece of music for acclaimed percussion group, Ensemble Bash.
Her composing credits for theatre include 'The History of the Pomegranate' (Tower Bridge Gallery and Stoke Newington International Airport, Ahh Productions, 2009); 'Reminiscence' (Jacksons Lane, Theatre DaCapo, 2008); 'Wherever I Hang: A Hip Hop Ballet' (Arcola Theatre, London, 2007); 'Pictures at an Exhibition' (Royal Festival Hall, Clore Ballroom, 2006); Shuti (Theatre 503, LaLa Collective, 2005).
Effy recently won second prize in the 'Association of Young Composers of the Mediterranean Composition Competition' and, together with Litha Efthymiou, won the 'Greenwich International String Quartet Composition Competition'.
With long-standing collaborator, Litha Efthymiou, Effy has aslo been the recipient of grants and awards from Arts Council England, The Wellcome Trust, the National Lottery and the Scarman Trust to create, write the music for, produce and direct large-scale multidisciplinary projects, working with artists from the fields of theatre, dance and film.
Effy has also worked with the Philharmonia Orchestra, touring the UK with leading composers and performers to conduct composition workshops in schools, prisons and youth centres.
Effy's violin and guitar duo, Two Reflections, has been published by Edition HH.
Related RSS Feeds