Elektrobahn
Joined

Location

Phoenix, Berlin
Profile Images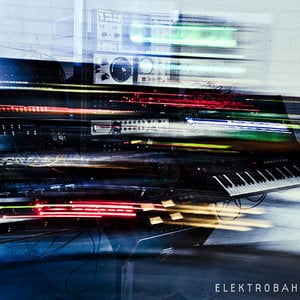 User Bio
elektrobahn is an experimental analogue project formed by Bartoz Blank and Dayvid LeMmon.. it relies wholly on the technology of 1984. its machines labour using voltages and the most rudimentary midi to sync, trigger and confuse.. elektrobahn controls problematic circuits to create analogue storms. when voltages align and fracture, children cry. when it's over you question whether it happened. the only thing you hear now is ringing. another successful gig...
gear used: tr606, tr808, tr727, memorymoog+, korg ms10, korg sq10, moogerfoogers, distortion, ensoniq dp/4, sequential pro ones, akai s612 x2, akai ax60, tascam quad tape, sine generators, crumar spirit, octave cat, arp axxe, oberheim ob-x, tape echos, servodrive BASStech 7 x6, copious amounts deoxit..various modules and other sauce pans...
while we do employ the simplest early midi, elektrobahn is an exercise in mechanics. it by in large explores the mystery of control voltage and midi time code error. it searches for the simplest expression of complex routing and most often finds the machines inability to talk to one another the litmus. the greater degree of error the greater degree of discovery. the result is an amorphous cloud of electrons moving air. piercing silence, and pounding concrete, reconstructing space in the presence of it's noise. elektrobahn is the exploration of the void between one and zero. between on and off. between silence and a scream.