Profile Images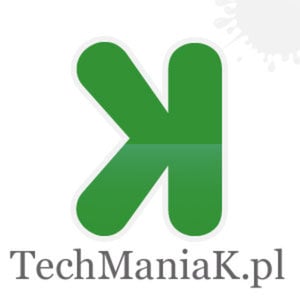 User Bio
Jesteśmy pierwszym wydawnictwem, które łączy w sobie zalety blogów ze sprawdzoną i coraz popularniejszą formą wortali tematycznych.
Tworzymy profesjonalną treść, grupując w jednym miejscu: ważne informacje z branży Nowych Technologii, poradniki, recenzje, testy i felietony autorskie. To właśnie na autorską i unikalną treść kładziemy największy nacisk.
gsmManiak.pl to serwis poświęcony telekomunikacji, z naciskiem położonym na GSM. Znajdziecie tu informacje o sprzęcie: telefonach komórkowych, smartfonach, palmfonach, PDA, czasami także GPS. GsmManiaK jest świetnym miejscem dla wszystkich zainteresowanych nowościami ze świata mobilnego internetu, mobilnego rynku, technologii przesyłu danych i VoIP.
FotoManiak.pl - serwis pasjonatów fotografii cyfrowej. W świecie, w którym prym wiodą urządzenia wielofunkcyjne, wierzymy, że fotografia ma przed sobą świetlaną przyszłość. Fotografia jest sztuką, a każdy artysta - czy jest amatorem, czy profesjonalistą - potrzebuje odpowiedniego narzędzia. My pomożemy je wybrać.
mobiManiaK.pl to serwis skierowany do osób, dla których przenoszenie się z miejsca na miejsce nie jest niczym szczególnym. (Mobi)ManiaKa charakteryzują: mobilność, dynamika, kreatywność, świeżość i nieustanna chęć rozwoju. Sprzęt i technologie, o których piszemy, służą rozwijaniu powyższych cech, które w dzisiejszym, rozpędzonym świecie, są kluczowe.
gizManiaK.pl to serwis o wszelkich gadżetach elektronicznych, określanych popularnym, angielskim słowem "Gizmo". Codziennie znajdziecie tu garść interesujących newsów o najdziwniejszych i najbardziej niezwykłych gadżetach. Zajmujemy się także tematyką sprzętu Hi-Fi, Audio i Video. Nie obce nam są zagadnienia kina domowego, oświetlenia, urządzeń PMP i wszystkiego co naprawdę fajne.
Related RSS Feeds