Profile Images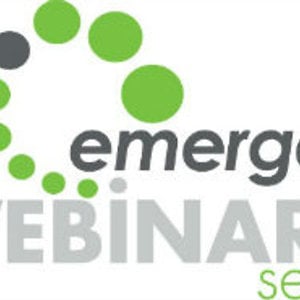 User Bio
The Emerge Webinar Series
The Emerge Webinar Series is brought to you by Emerge America, the premier training program for Democratic women seeking office. We are proud of our series as it is illustrative of our work, impact, outreach, and partnerships; and we are very grateful to all program participants. We hope that you find the presentations to be engaging, timely, and informative.
About Emerge America:
Emerge America is changing the face of American politics by identifying, training and encouraging women to run for office, get elected and to seek higher office. Our intensive, cohort-based seven-month training program is unique. As the number of elected Democratic women remains flat or even declines, the need for our work is growing across the country. We currently work in 14 states: Arizona, California, Colorado, Kentucky, Maine, Maryland, Massachusetts, Nevada, New Jersey, New Mexico, Oregon, Vermont, Virginia, and Wisconsin. Emerge America's role is to serve the states where we work, open new state programs, and build capacity to train more women in each of our current states.
Related RSS Feeds