Endeavor Media Group
Joined
Profile Images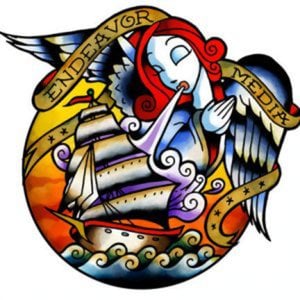 User Bio
Endeavor Media Group is a music video company run by Steve Hoover (Director) and Danny Yourd (Producer). Together they have produced & directed over 50 music videos.
Recently, Endeavor has been nominated for a Dove Award for Best Short Form Music Video for their House of Heroes music video. In 2008, Endeavor Media was awarded Runner Up Music Video Director by Alternative Press Magazine in the January 2008 issue - Runner up to Marc Webb (My Chemical Romance) and tied with Shane Drake (Paramore, Panic at the Disco) and Allan Ferguson (Falloutboy).
Their videos have been aired on virtually every music video outlet including VH1, Big 10 rotation on MTV, Elite 8 Rotation on MTV2, Heavy Rotation on Much Music, B Rotation on MTVu. Their videos have also been featured on MTV's Discover and Download, Fuses Top 10 Countdown, Target In-Store Video Reel, and many more.
Clients include: Universal Republic, Island Def Jam, Warner Bros Records, Sony/BGM, Columbia, EMI, Epitaph Records, Science Records, Gotee Records, Victory Records, Tooth & Nail Records, and so on.