ene de nora
Joined

Location

Spain
Profile Images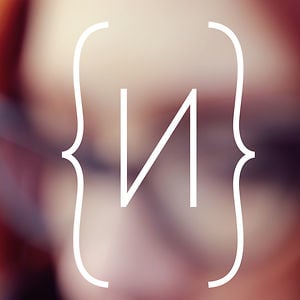 User Bio
Hi!
During my third year of Fine Arts, the television world captivated me. Motion + design= love at first sight!
Words such as chroma, tracking or alpha became part of my life, and quickly I found myself immersed in front of my computer creating designs for promotions, titles, corporative videos and so on.
My works have been broadcast on the Spanish Cuatro channel, Fox and National Geographic Channels on several european countries and in the Middle East throught the Qatari Sport Channel, Alkass.
The tools I work with are After Effects, Photoshop, Illustrator, Avid and my two hands! Sometimes I use my camera to achieve the images I want, other, the drill, but always a pencil an some paper!
I would love to be part of a creative exciting team, with people that can motivate me and make my work better.
I am passionate about illustration, tv series and comics, and I always have a new magazine in my hands. I am the kind of person that loves watching a movie with popcorn and coke. When I like a song, I listen to it over and again, forever!
I am crazy about making lists for EVERYTHING. Even If I love technology, I can´t survive without my sketchpad!
Although I´ve been working for more than five years without a break, I know, that as Ernesto Sábato said ¨My best credentials are in the future¨
--------------------------------------------------------------------------------------
¡Hola!
Cursaba tercero de Bellas Artes cuando me atrapó el mundo de la televisión. Diseño+movimiento= amor a primera vista. Empezaron a formar parte de mi vida palabras como croma, tracking o alfa y rápidamente me encontré inmersa, delante del ordenador creando diseñons para promos, cabeceras, vídeos corporativos y demás.
Mis trabajos se han emitido en el canal Cuatro de España, en los canales Fox y National Geographic de varios países europeos y en oriente medio a través de la televisión deportiva catarí, Alkass.
Mis herramientas de trabajo son After Effects, Photoshop, Ilustrator, Avid y ¡mis dos manos! Para encontrar las imágenes que necesito utilizo mi cámara, otras veces el taladro ¡pero siempre lápiz y papel!
Me encantaría formar parte de un equipo creativo, que me motive y que haga que mi trabajo sea mejor.
Algo sobre mí...
Me apasiona la ilustración, las series y los cómics, y siempre tengo una revista entre las manos. Soy de las personas que tienen que ver las películas con palomitas y Coca-Cola, y que cuando les gusta una canción la ponen una y otra vez. Hago listas para TODO y aunque adoro la tecnología ¡no puedo vivir sin mi cuaderno!
Pese a que llevo más de cinco años trabajando sin parar, sé que -citando a Ernesto Sábato- ¨mis mejores antecedentes están en el futuro¨.

Nora García Nieves
Related RSS Feeds