Engineer of Sound (EOS)
PRO
Joined

Location

Los Angeles, CA
Profile Images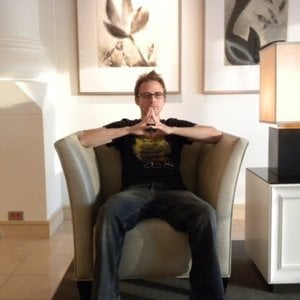 User Bio
Engineer of Sound (EOS) began his musical career early in school as a classically trained singer. Riding the success of his award winning vocal ensembles, EOS made the move to electronic dance music with the purchase of his first set of CDJ's. Over the years, he has begun the journey of listening and critically selecting only the most fitting of tracks to line his CD Bag. EOS's aim is to not only captivate an audience with seamless melodic transition, but to visually stun the crowd with a flurry of hand selected visuals, movies, and images. By taking his cue from recent DJ-turned-VJ Sander Kleinenberg, EOS successfully melds audio and video together to create a distinctly unique club experience. Heavily influenced by films from the likes of Tiesto, Armin, BT and Massive Attack; EOS blends live video, film, and text in a mashup of light, color and energy.
STYLE: Over the years, his music style has varied greatly. He infuses the uplifting side of artists such as Above & Beyond with the dark groovier edge of producers like Christian Smith and Soundprank.
THE FUTURE: Having played support as DJ and VJ to the likes of Cosmic Gate, Glenn Morrison, Cerf, Jaren and Mitiska, Norin & Rad, and John 00 Flemming; EOS has been gaining a steady group of viewers and listeners who eagerly await his return to the decks. In 2011, EOS was selected by house pioneer, Green Velvet, to create and perform custom visuals for his west coast appearances at the Coachella Valley Arts and Music Festival and the Electric Daisy Carnival (Las Vegas). EOS has held residency as VJ at world renowned venues such as Vanguard Hollywood and Circus Disco as well as having performed at Avalon Hollywood.
Related RSS Feeds