Enzo CineVerite' Films
PRO
Joined

Location

New York
Profile Images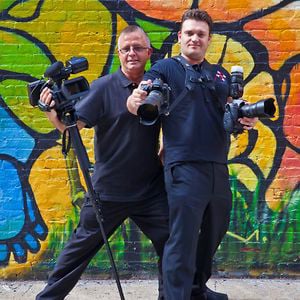 User Bio
Hi, I'm Enzo La Magra. I've been a film maker since1999.
Since the beginning of my career, I have been fortunate enough to have met many extremely talented and experienced videographers. Especially back during the earliest days of the wedding video industry.
These people generously offered their talent along with instruction
and guidance to help in developing my talent to its furthest
potential.
Since those early days, I have produced thousands of original wedding videos, and covered some very notable weddings, as well as to help me develop a career that is spanning nearly two decades.
Known as a proactive individual, I take pride in providing meticulous
service. I tend to encapsulate a level of expression in my subjects
which I believe is indicative of a certain ability. That being my
ability to create, design, and bring together all of the elements of
life's simple pleasures in an image-form uniquely my own.
Today, the wedding video industry has evolved dramatically. It lends
more warmth with a cinematic approach.
We use DSLR cameras that capture superior detail with HD video.
Combined with state-of-the-art GlideCam & GlideTrak techniques to
achieve stunning and breathtaking effects, to bring the best possible
film the bride and groom can hope for.
Of course we still offer the traditional wedding videos that many of
us grew up knowing.
Every wedding is different. Therefore, we invite you to share the
details of your upcoming wedding so that we can accurately price your event.
Please e-mail me @ enzovideoprod@aol.com for details.
Related RSS Feeds