Jonathan Escalona
Joined

Location

Chicago, IL
Profile Images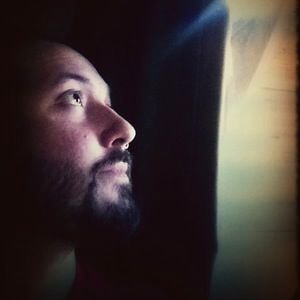 User Bio
I have been passionate about film for a long time, since I was young. After high school, I started out taking a few acting classes in college, then realized that what I wanted to do was create the stories, be behind the camera, work with other artists, have the freedom to bring my vision to life. Experiment while making art through moving pictures. I have some photography background as well, so that helped steer me in the right direction. I love many different forms of art, and ended up attending several different schools in different cities.
I got hooked on filmmaking back in the Fall of '99 at the New York Film Academy. The intensive four month boot camp experience with 16mm film was amazing. From there I moved back home to Austin, Texas, then moved to San Francisco to attend the San Francisco Art Institute. I was there for two years practicing the art of personal poetic filmmaking. Eventually I decided to move on to diversify my education and ended up attending San Francisco State University for a year to get some more independent narrative film under my belt.
Afterward, I decided to move back to Austin for personal/financial reasons to figure out my next step. Two years later, and with several shorts made along with some photographs, I was accepted to The School of the Art Institute of Chicago on scholarship. I fell in love with the city and was part of the Film, Video, New Media department. In Chicago I came into my own as a filmmaker, and made a few short films that I was proud of, the last one being festival worthy.
I have graduated from SAIC and making films that bring my ideas to the screen, influenced by everything from experimental cinema to narrative film to documentaries, Is my goal and allows me to tap into my diverse background and education.
Related RSS Feeds