Esthero Music
Joined

Location

Los Angeles via Toronto
Profile Images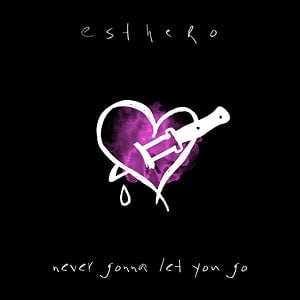 User Bio
When Esthero released the epochal Breath From Another in 1998, she was barely eighteen years old. A transplant from the Ontario countryside, the singer/songwriter arrived in Toronto as a teen and penned an album that changed the face of electronic music by fusing sharp, poignant vocals with both live and digital instrumentation. What followed was a creative moratorium for Esthero, until 2006 when her follow-up album Wikked Lil' Grrrls built some buzz thanks to the title track, which landed on Desperate Housewives' promos as well as various film soundtracks. While BFA harbored an outpouring of emotions from the singer/songwriter's adolescent journal, WLG was the aftermath of emotional turmoil for Esthero, brought on by major label demands coupled with recurring heartache. Enter her latest album, Everything Is Expensive, her most fluid and personal album to date.
"I had no plans of releasing another record, to be honest," Esthero explains. The years following the release of Wikked Lil' Grrrls were spent in uncertainty, questioning her career trajectory in the face of mainstream disappointment. "I
just really had no passion and no idea. I was born knowing what I wanted to do and born with all this passion about it, but I had just arrived at this place where I was tired and uninspired and had no desire to do music," she says. "It's like I was in some sort of limbo. It was a scary place to be after the luxury of having that passion from such a young age." She continues, "I'd never had to consider an identity outside of music. In fact, I had no clue what I wanted to do at all. No clue."
Most artists reveal that their aha moment arrives when they can finally find the music again. However, for Esthero, the music found her. "I started hearing the album forming in my head," she admits. "I was fighting it. I think my confidence had been so shot too." The music kept her awake at night. "I can write songs in my head and they'll just sit there for years...but once the 'producer' side of my brain turns on – once I start hearing the sonics of the songs, how they should sound production wise, and they start telling me how they want to be born – there's no turning it off. I'll lay down to go to sleep and the symphony wakes me up at 3am. I dream of them, and they wake me up." she muses. "I didn't make this record to make a new record, I simply wanted to sleep." She booked four days at a studio to purge two particularly pesky poltergeists: "Gracefully" and "Black Mermaid." Two days in those songs were born and by the fourth day the gates were wide open. Within a week she had the makings of an album. Everything Is Expensive took only a few weeks to write, but three years to record, due to studio time constraints.
Throughout recording, Esthero was flown to Hawaii to assist in writing Kanye West's experimental 808s & Heartbreaks, including the hit single "Love Lockdown." She also wrote on Brandy's Human album, and sang on two songs off of Timbaland's Shock Value 2 after Timbaland heard what would eventually become the first single from Everything Is Expensive, "Never Gonna Let You Go." Additionally, when Esthero played the track for Kanye West, he was so impressed that he asked Esthero to play the voice of J.A.N.E. on his Glow In the Dark Tour. "It was the catalyst for so much shit for me, and it hadn't even been released," Esthero says of the song.
Everything Is Expensive is a brand new experience for Esthero and her fans. An amalgam of sounds, the album seamlessly weaves tales of heartbreak, triumph, and everything in between, crafting one cohesive experience. "This album was the easiest one I've ever made and the most fun to make," she says. It also shows sizable growth in Esthero as a producer. "The confidence in production grew as people started reacting to it. People would ask, 'Who produced this??!' and I'd realize...um...me?" she proudly explains. "My favorite common compliment on this album has been from other producers/mixers/audiophiles, who'd note that while this is a more organic album, my drums and bass still knock; it's my love for Hip Hop. It's like my roots are showing, and I love that."
From the title track describing the notion that anything and everything comes at a cost, to the romantic musings on the Poptastic "Supernatural," Everything Is Expensive runs the gamut of topics that not only artists face, but everyday people. That was the biggest lesson learned for Esthero, as her first blog leak, "Black Mermaid" taught her.
One thing is for certain; Everything Is Expensive is by far Esthero's most intimate work to date. "All of my records are personal – I don't know how to do anything else," she says. "But this one, after it was mastered and I was able to take my producer hat off and listen to it as a finished piece, I was able to grasp what i had just purged. My engineer called me listening from his car and said, 'did we really just make this? I'm in the car listening and crying and shit.' We realized it was disarmingly personal." Sonically, Everything Is Expensive is primarily unplugged, arriving at a time when electronic music has reached its saturation point. For an artist who perfected that very sound in the '90s, the irony is not lost on her. Esthero hints at a follow-up electronic project, but for now the focus is on the words – for herself and others. "My dream right now is to get to Nashville," she explains, "writing and producing for other people. And then when I have something else to say, I'll release another album."
As Esthero enters the next phase in her career – armed with yet another masterpiece – she continues to push the envelope of what good music is supposed to sound like. Bold, heartfelt, and resilient, Esthero's gone from a Wikked Lil Grrrl to a dynamic woman ready to prove that while everything is expensive, she's paid that price…including tax.
"Either I'm so far ahead or way fucking far behind," she says. "All I know is I'm exactly where I'm supposed to be."
Related RSS Feeds