Esther Pérez
Joined

Location

Madrid, Spain
Profile Images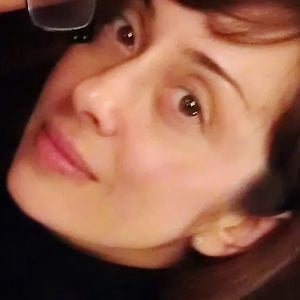 User Bio
Brand & Experiential Communication Responsible At Vodafone Spain.
Portfolio: vimeo.com/channels/estherperezcv
I have been 18 years of work experience ,responsable for the development and coordination of 360 campaigns achieving high notoriety, brand awareness, diferentiaton and tactical goals.
Online Campaigns and Social media activities Expert too, with executions and strategic plan definition.
I stand out for high experience in the coordination and organization of numerous events, sponsors ship and experientials, In addition to being current member of the organizing team of TEDxCibeles events (tedxcibeles.com/behind-tedx/#tedx_team)
--Integrated/360 Campaigns Expert--
Achieving high notoriety and great ROI results: ATL, BTL, Experiential, Engagement, Events, Sponsorship, PR, Online, Social Media and Branded content. Ex: - VF Office: vimeo.com/26671600 - Inside 3D case: vimeo.com/27150995 - Parkour: vimeo.com/26452683 -Contrato Yu Alex de la Iglesia/Hugo Silva case: vimeo.com/75923157
* ATL: Creativities, Production and media planning -Españasmus spot: vimeo.com/56449028 -Parchís (viral): youtu.be/8cNioi6bRfc - El Hormiguero: vimeo.com/25827061 -Spot Alex.I/Hugo Silva contrato yu: vimeo.com/74833205
* Sponsorship: Hiring/Agreements and Activations. Ex: - IET: vimeo.com/24175245 -EBE12: vimeo.com/35006252 -EBE 13: vimeo.com/53452935 -TEDx: vimeo.com/56005264
* Events Management: carrying out, implementation and supervision: Trade fairs, Sponsorship events, Press Conference, PR Events, Company Conventions...: Ex: -Ideas For Business: vimeo.com/65523018
* Experientials Resonsible: Strategic definition, execution, budgeting and reporting of campaign. Ex: - Parkour: vimeo.com/26452683 - Interactive Mapping: vimeo.com/26449337 -Impossible Post: vimeo.com/25624586
**Experientials&Events manager for the YOUNG target and the On line Platform: yuafterclass.es:
Ex-Españasmus: vimeo.com/56449028 -Conciertos exMelendi: https:// youtube.com/watch?v=pft6ZPbA3WI -Parchís: youtu.be/8cNioi6bRfc -Surfcamp: vimeo.com/67504557
**Responsible for the experientials and events for Entrepreneurs of emprendoconvodafone.com Ex vimeo.com/53074892
* BTL: PLV, Merchandising, Direct Marketing (MMS, SMS, E-mailings, Mailings).
* Videos: production and animations pieces (2D/3D). Ex: 2D:-Inside: vimeo.com/26435932
-3D Inside: vimeo.com/27211238 -Emprendo: vimeo.com/53074892
* Cross management to execute campaigns with a wide range of internal and external suppliers such sales, customer care, product development, go to market, agencies and media.
--Specialist ON LINE--
Websites and blogs creation, online media campaigns , Social Media Strategist and Branded Content generation.
* Leading company blog and all Social media channels of cookingideas.es
*Responsible for the Platform for Entrepreneurs and RRSS channels: emprendoconvodafone.com
*Young Management Platform (Vodafone yu): yuafterclass.es
*Generation of Online Campaigns & RRSS Contents: EX: -Cloud: vimeo.com/25621376 –Díselo al mundo: vimeo.com/25622001 -Impossible Post: vimeo.com/25624586
*Bloggers actions and Social media prescriptors: Ex: -IET Interviews: vimeo.com/26434359 -Emprendo couches: emprendoconvodafone.com/coaches-y-articulos/ -EBE12 entrevistas: vimeo.com/54288512 -Impossible Post: vimeo.com/25624586
* YouTube Smartphones Videos production: youtube.com/playlist?list=PL19BDB7C56E05BA0C
* YouTube Emprendo con Vodafone Manager: youtube.com/user/ideasVodafone?feature=watch
* Vodafone Spain Vimeo Channel Manager. vimeo.com/vodafonees
Others profiles:
-Google+ bit.ly/oxNKtX
-Facebook facebook.com/esther.perez3
-Twitter twitter.com/eperez3
-LinkedIn: es.linkedin.com/pub/esther-p%C3%A9rez/4/a81/588
Related RSS Feeds