Estudi Puche
Joined

Location

Barcelona
Profile Images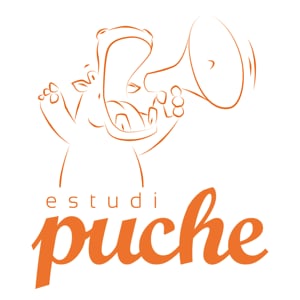 User Bio
The universe that surrounds us often deserves certain adjustments; sometimes it needs to explain itself and explains that it, others to turn it into a reason. Estudipuche is an expressive platform, a place where diverse projects are carried out, from the graphical illustration to more the scientist, from the world of the image to the one of the words or the auditory one, from radio productions to musical productions. Objective? To express this universe that surrounds to us. Whatever its format is.
El universo que nos rodea a menudo merece ciertos retoques, a veces necesita explicarse y que lo expliquen, otras sólo convertirlo en un motivo. Estudipuche es una plataforma expresiva, un lugar donde se llevan a cabo proyectos diversos, desde la ilustración gráfica a la más científica, des del mundo de la imagen al de las palabras o el auditivo, desde producciones radiofónicas a producciones musicales. ¿Objetivo? Expresar este universo que nos rodea. Sea cual sea su formato.
L'univers que ens envolta sovint mereix de certs retocs, algunes vegades necessita explicar-se i que l'expliquin, d'altres només que en facin un motiu. Estudipuche és una plataforma expressiva, un indret on es porten a cap projectes diversos, des de la il·lustració gràfica a la més científica, des del món de la imatge al de les paraules o l'auditiu, des de produccions radiofòniques a produccions musicals. Objectiu? Expressar aquest univers que ens envolta. Sugui quin sigui el seu format.
Related RSS Feeds