Everywhere Connection
Joined
Profile Images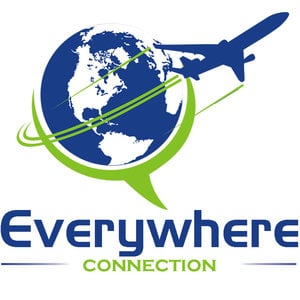 User Bio
It's a multi-media project exploring the way we travel RIGHT NOW.
The internet and social media have changed so much about the way we live, work and socialize in the 21st century, particularly the way we travel. Thanks to the availability of internet in even the most remote parts of the world, travelers can share photos, keep in touch, network with friends and even run businesses on the road. When you think that all of this technology has really only been available in the past 5 years or so, it's pretty amazing.
The world is changing fast, and as travel bloggers we are sitting on the crest of the wave. We both make a living off of writing, photographing and filming the places we travel. We think this makes us uniquely suited to document the way technology is changing how we backpack.
While budget traveling through South America we will be exploring the many ways technology has changed how people travel and connect with one another. From facebook to couch-surfing to crowd-sourcing. The joys of traveling with a data phone and the constant quest for working wifi. The awesomeness of being able to work on the road, and the agony of deciding when to close the computer and go outside. There's also of course the uneasiness and stress of never being able to fully disconnect.
Technology hasn't just made travel easier, it's made the world a smaller place for people to connect. During our trip, we will be interviewing other backpackers, travel bloggers and locals along the way.
All of our explorations will be documented here, on Everywhere Connection, both in our blog and in bi-weekly video webisodes. Ultimately our end-product will be a feature length documentary about travel in the age of technology.