EXCEPT House Production
PRO
Joined

Location

Based in Milan - Italy
Profile Images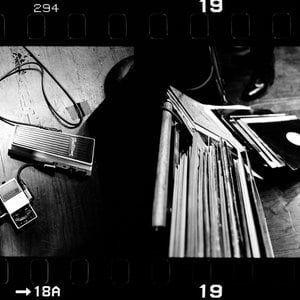 User Bio
EXCEPT è una casa di produzione, ma non in senso classico. Aspiriamo ad essere una sartoria artigianale in grado di dare una giusta soluzione ad ogni evento. Un nucleo creativo fatto di personalità diverse, capace di generare contenuti innovativi, di trovare nuove chiavi di lettura nella sperimentazione.
EXCEPT è frutto dell'incontro di Maurizio Vassallo e Giuseppedomingo Romano. "L'idea di lavorare insieme nasce dalla necessità di fondere le immagini con il suono. Abbiamo saputo circondarci di professionisti e collaboratori, che integrano e migliorano le nostre prestazioni".
I brand con cui abbiamo collaborato:
* Sky Arte HD
* Universal Music Italia
* Feltrinelli
* HERZOG & DE MEURON
* Nickelodeon
* Vodafone Italia
* DIADORA
* Nike
* Mtv Italia
* DeeJay TV - All Music
* Sony Music
* Red Bull
* MINI - BMW
* Diesel
* 55DSL
* Le Coq Sportif
* Stone Island
* Corto Arte Circuito
* ELITA FESTIVAL
* MASBEDO
* VASCO
* N.E.R.D. and Pharrell Williams
* WU TANG CLAN
* Incognito
* Beady Eye
* Busta Rhymes
* Samuele Bersani
* 50 Cent
* Club Dogo
* Lorenzo Jovanotti
* Buona Vista Social Club
* Skunk anansie
* Roberto Saviano
* Rev Run
* Roberto Baggio
* Howie B
* Grandmaster Flash
* Charlotte Gainsbourg
* Diplo
* Rita Marley
* Fabri Fibra
* Crookers
* GUE PEQUENO
* Giuliano Palma
* Francesco Sarcina
* Joan as Police Woman
* Pino Daniele and James Senese
* Caparezza
* Mannarino
e molti altri...
Related RSS Feeds
Recent Activity
hey! i absolute love the editing of this! could you share some tips in trying to overlay stock and editing to the beat?