ExcitedFrames
Joined

Location

United Kingdom
Profile Images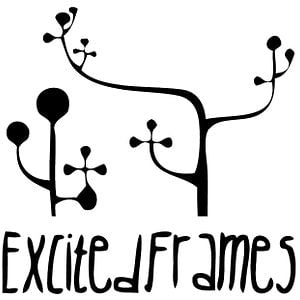 User Bio
My name is Camilla Szymkiewicz, and I am a freelancing video editor. I take great pride in making sure that I put a piece of myself into every project I take on - editing is more than a profession to me; it's my art. I'm a focused, dedicated individual with a Bachelor of Science in Media Technology from Blekinge Institute of Technology (Sweden), excelling in Video Editing.
I have, over the past three years, gained a great deal of experience in the production industry across various projects and roles including directing, camerawork and post-production. This has allowed me to build a broad and diverse skill-set in this sector, gaining insight into the creative process. I am a determined and motivated professional, who is passionate about the film industry. I am also a quick learner, I have demonstrated this throughout my career as a freelancer.
I've always thought that cinema is a lot like music and that editing is like being a conductor. I will not be able to invent themes, to be a composer, but I can produce orchestrations – I can adapt things therefore I can edit. Editing never came from the head – it came through the rhythm, the music and the poetry, which brought me to the meaning of things. One had to listen, feel, receive and then transmit. The art that appealed most to me when I was young was music – I was an excellent drummer. Beats and rhythms flow in my veins. I believe that it is what makes me such a skillful editor – with the help of my intuition I have a really good feeling for music that derives specifically from the understanding of how much it can influence not just the overall pace of the film, but also the emotion of whole scenes. I think that being intuitive and sensitive is very good for being an editor. Due to my genuine love for editing, this has become an essential part of my life.
I feel happy when I edit; I love creating the story and being a bookbinder myself. I am used to work absorbing me, working many hours, as many as I can, with no limits or restrictions. For me the ideal editor is someone who loves his or her job and has a kind of love affair with it, who sees her job as if it were a lover. It is someone who gets into a scene and loves it, who composes with her heart, who gets involved passionately and actively. True greatness is rare in any profession; thus, great editors are probably at a premium. I think editing is an endless, intriguing challenge. I will lie in bed at night, turning possibilities over in my mind, trying to solve puzzles that could make a project reach its greatest potential. Editing has permeated my life to the extent that I even see life around me in edits, especially when someone tells me a joke or holds a speech that goes on for too long. But I absolutely love it. Editing is my love affair.
I am confident in my ability to achieve unique and special results with a creative and informal style, combining newly learned as well as tried and tested techniques and skills. I always maintain a positive and supportive attitude and always deliver the end copy efficiently - I have the satisfied clients to prove it. I work well under pressure and excel in an overall creative setting.
Do You need a Video Editor? I am available for work by arrangement on a variety of productions including feature films, television programmes, music videos, corporate training videos or commercials - or anything else You can think of! I am confident my experience and abilities would provide a positive influence within projects such as Yours, and I welcome the opportunity to discuss my interest further. Whether You're looking for more convincing, my rates or simply a chat, I'm always happy to talk to You about Your project and what I can do for You.