Profile Images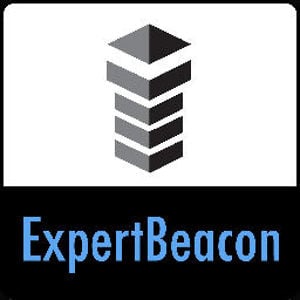 User Bio
Our Mission and Principles
Our mission is to provide consumers with expert advice and connect them with professionals who can help. ExpertBeacon creates advice that is trustworthy, easy to understand, and actionable.
ExpertBeacon is guided by two principles:
Expert advice produced in collaboration with experts. 100% of the content on ExpertBeacon is produced in collaboration with subject matter experts. We collaborate with experts in order to take their professional knowledge and translate it into advice that is easily understood and can be acted on by the reader.
Connect consumers with professionals who can help them. Often, a little expert advice can go a long way to help people with their situation. Sometimes, however, the advice may not be enough and expert assistance is needed. ExpertBeacon connects readers to local and relevant professionals who can help.
Our Service
ExpertBeacon helps people who need expert advice and expert assistance. We also help professionals by providing direct access to people who need their services. Experts who associate with content or collaborate on the creation of content receive a dedicated profile page that includes their contact information, background information, services provided, and other content that is relevant to help market and build their personal and their business' online presence. This benefits them in a variety of ways including online exposure, new client referrals, and promotion of their products and services such as books and seminars.
Our Story
Advice and information that used to come from trustworthy sources such as parents, aunts, uncles, grandparents, teachers, or a trip to the library for research using books and periodicals is now only a Google search away, where billions of web pages are available from any connected device.
The Web is full of amazing sources of information from a variety of places including individuals, businesses, institutions, and collaborative encyclopedias. But with all these advances and knowledge available, why is it that people are more confused and starving for answers to their questions than they ever were? Why is it that so many people seem to be making poor decisions in their lives using bad or incorrect information, or none at all? Why does it seem that in an age where everyone is so connected, that we seem to be more disconnected than ever?
ExpertBeacon is here to help with the expert advice you need from people you can trust.
For general questions or feedback, contact us at contact@ExpertBeacon.com. If you are interested in becoming one of our experts, please contact us at experts@ExpertBeacon.com.
Expert advice for everyday life
Related RSS Feeds