Profile Images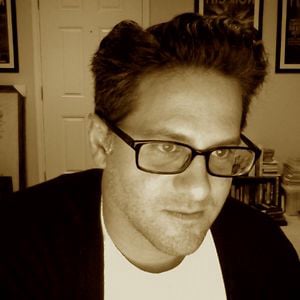 User Bio
I've studied filmmaking at UCLA, Loyola Marymount University, Academy of Art, and San Francisco State. In the summer of 1999, I took a six week Avid certified Media Composer editing class. Additionally, I've studied black-and-white and digital photography.
After several screenwriting and creative writing classes, I started a screenwriting group in San Francisco that lasted for more than one year.
I've worked for three small production companies in the San Francisco Bay Area, editing and shooting special events, supervising music rights, and producing a play at Cowell Theatre.
I was the Web Editorial Intern at Film Arts Foundation for several months, producing their HTML newsletters and editing the online Forum, 2004-2005. And as a freelance web designer, I designed a few sites, including the website for the nuevo latino bistro Destino in San Francisco.
External Links
meetAnthony.com - Creative portfolio for Anthony R. Gutiérrez, featuring photography, short films, writing, drawing, and weblog.
Related RSS Feeds