Joe Menth
Joined

Location

Freeland, WA
Profile Images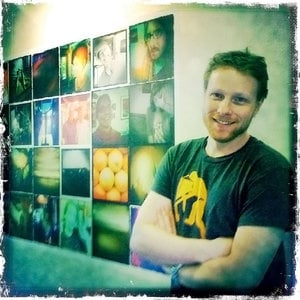 User Bio
finding balance in life...
...Most of my time is taken with my fine art/photo printing business, graphic design, and my own personal photography...but I occasionally find time to mess with my piano and guitar, and attempt to enjoy the exquisite surroundings of Whidbey Island where I live...
Who I am these days seems to be defined by what I am doing at any given moment, and there have been many tangential moments this past year, so who I am today is certainly not who I will be tomorrow...I promise.
...Up for awakening, waking up, opening eyes, embracing life, embracing one another, experiencing love.
Just started experimenting with shooting video, and primarily still shots to turn into timelapse clips, in July of 2010. We'll see where this goes... :)
Shoot with:
Canon 5D MKII (digital full-frame)
Holga 120N (120 film)
Holga 120FN (120 film)
Panon Widelux F7 (35mm film pano)
Canon 20D (digital)
Nikon D70 (digital)
Nikon F100 (35mm film)
Lomographic LCA-1 (35mm film)
Hasselblad H1 (120 film)
Wista 4x5 Field Camera (4x5 film)
Pinhole Blender (120 film)
Kodak Duaflex (120 film)
iPhone 4 (digital, plus 40+ photography shooting and processing apps that I've fallen in love with)
Various antique Kodaks, Argus, Polaroid, and other random film cameras
Digital shots processed with Adobe Photoshop Lightroom 3 (minimal processing), Adobe Photoshop CS5 (contrast, dodging, burning), color effects or manipulations with Nik Color Efex 3 and onOne PhotoTools Pro, sharpened with Nik Sharpener Pro. I typically choose to only do base-level dodging/burning and contrast corrections, but occasionally get the imaging bug and go all out with special treatments.
Film scans are done on an Imacon 949 film scanner, typically between 3200 and 8000 ppi, with minimal processing or sharpening done by the scanner.
I print on either an Epson Stylus Pro 4800, 9800, or 9900 on a variety of professional photo papers, art papers, mulberry, bamboo, rice, and handmade lokta and amate bark papers.
Related RSS Feeds