The FJB Fingerprint
PRO
Joined
Profile Images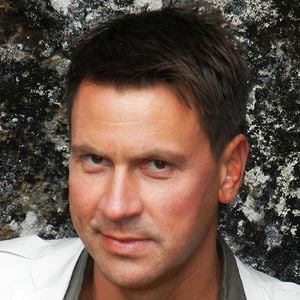 User Bio
Flint Juventino Beppe and music - an inseparable entity
Composing and creative art is a lifestyle for Flint Juventino Beppe (b.1973). This has never been a conscious choice; it had to be this way. As long as he can remember, music has flowed through his mind – and Beppe's lifestyle has been greatly influenced by this.
Beppe is diagnosed with Tourette's syndrome and Asperger's syndrome. The social limitations often connected to these syndromes might explain why Beppe has no conventional musical education.
«It is really as simple as it is complicated - I breathe in what life has to offer, and breathe out what I have to offer life. I have given up trying to grasp what actually happens in the process from impression to expression.»
– Flint Juventino Beppe
He started creating music in his childhood; everything from songs, to works for different instrumentations, electronic music and orchestral works.
Currently, Beppe's catalogue of works comprises about 200 titles, more than 80 opuses, including commissions and works for piano, flute, clarinet, violin, viola, cello, double bass, string orchestra and orchestral works like flute concertos, piano concertos and symphonic poems. Beppe has also written ballet music, electro acoustic works, film soundtracks and songs with lyrics. He has contributed as composer on a selection of albums. «Flute Mystery» (2L), featuring Vladimir Ashkenazy and Beppe as conductors, was Grammy nominated in 2010.
Beppe's work approach is international, and his works have been performed around the world, e.g. the USA, Russia, England, Finland and Japan. Collaborations with Philharmonia Orchestra, National Symphony Orchestra, Emily Beynon, Sir James Galway, Ralph Rousseau Meulenbroeks, Leonard Slatkin and Vladimir Ashkenazy.
Beppe is also a scriptwriter, director and producer for an on-going art film production labelled «Symbiophonies».
Flint Juventino Beppe was formerly known as Fred Jonny Berg.
Related RSS Feeds