FLUXCONCERT
Joined

Location

Brooklyn, NY
Profile Images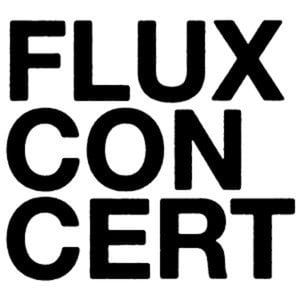 User Bio
FLUXCONCERT is an instruction-based performance ensemble.
We use texts as recipes, generating performances by following the instructions step-by-step. Here are two example works that we have performed:
A sound is made. The sound is to have a clearly-defined percussive attack and decay [such as produced by plucking strings, hitting gongs, bells, helmets or tubes]. Each performer produces his sound efficiently and almost simultaneously with other performers' sounds. Each sound is produced only once.
- Dick Higgins, Constellation Number 4, date unknown
Let a person talk about his/her ideal(s)
- Eric Anderson, Opus 9, 1961
We link together short instruction sets like these to form a chain of interrelated pieces and a full show. While much performance can be considered "instruction-based" to a certain degree (through the use of scripts, stage directions, etc.), we distinguish our method by keeping the instructions as simple as possible and by presenting the instruction sets to the audience as we perform or shortly thereafter. We believe that this transparency of process and radically deskilled approach can generate unexpectedly nuanced performances from extraordinarily simple means.
We proudly acknowledge our 1960s antecedents in Fluxus and Conceptual Art and remain committed to presenting historical works from the period in addition to creating new pieces in this instruction-based mode.
To host a FLUXCONCERT or for general inquiries, please email Perry Garvin, Artistic Director at info (at) fluxconcert.org.
Related RSS Feeds