FramingTheCausePictures
Joined

Location

New York and Beyond
Profile Images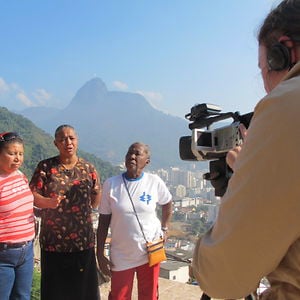 User Bio
Mission Statement:
Documentary has the ability to motivate and inspire people to think outside of themselves and identify with people who may seem foreign or different. It has the power to highlight and humanize issues of social and political importance and it provides a platform for people whose voice is often times left out of the mainstream media. For these reason it is a natural fit for non-profit organizations that are working for social justice.
We work with client organizations to create films that shine a light on tough issues, give voice to unheard perspectives, and inspire curiosity and action. Together with our partner organization we work to conceptualize the content and form of the videos we produce depending on the needs of the organization.
Organizations use videos in their fundraising drives, advocacy campaigns, legal cases, volunteer trainings, or in their efforts to educate the general public.
Here are just a few types of videos we create:
Documentary- A 5 to 30 minute long film covering the social issue that your organization is addressing. These are intended to relate to and reach broader audiences.
Advocacy- These videos are a "call to action" and are used to support a specific campaign, hand-in-hand with other advocacy tools such as litigation, research, organizing, and monitoring. They can serve as a powerful complement to more traditional methods, and substantially magnify the impact of an organizations advocacy.
Profiles- Offer audiences a personal and intimate look into the lives of those people your organization serves. The videos may also highlight the impact your organization's work has had on those individuals. Profiles are a powerful tool to gain support for your organization.
Promotional- A video that outlines the mission, work, and impact of your organization or campaign.
Video Action Plan:
Regardless of formats chosen, we work with our client organization to strategize how our video will further your overall mission or specific campaign. We do this through conducting a video action plan with our partner organizations before filming begins. In this process, we define goals, target audiences for the videos, and how the video can be used by the organization or packaged within a specific campaign to increase impact or broaden campaign reach.
Our final product is a video that is tailored in both content and form to the needs of your organization and is conceptualized within an overall campaign to further the work of your organization.