Freddie Fox
Plus
Joined

Location

California
Profile Images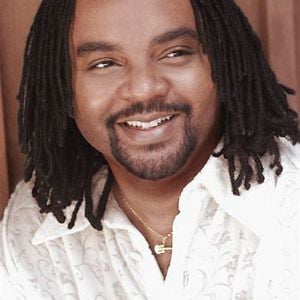 User Bio
My name is Freddie Fox- Smooth Jazz Guitarist. My first debut CD was out in 2003 and it went Chartbound on the Smoothjazz.com for 10 weeks. I've been a side man for years and now it's time for me to step out once again. You've heard me on the Number #1 single Billboard & Smoothjazz.com and Grammy winning song "Morning" with George Benson & Al Jarreau "Givin' It Up" CD and also on the single "Ordinary People".
I've now finished my second CD called "Feelin' It". I have Nelson Rangell on sax, Najee on sax, Walter Beasley on sax, Michael Lington on sax, Luis Conte on percussion, and my wife Evelyn "Champagne" King on lead vocals on "Happy Feelings"!, Alex Al on bass, Mel Brown on bass, Michael White on drums, Michael Broening on keys, and also produced and co-wrote two songs ("Stilll Lovin' You" and "No U Turn", etc... Darren Rahn mixed one song "Just 4 U" co-written with Preston Glass.
Calling me a new-comer or undiscovered would be an egregious mistake. I'm born in Tennessee, Berklee College Of Music educated, So Cal bred (at least for the past 30 years)On Tours with names you know (Atlantic Starr, Jennifer Holliday, Vesta Williams, Eric Benet, Rose Royce, Sheila E, and my wife, Evelyn "Champagne"King, Michel Polnareff (France), Michael Lington) and albums from equally famous folk (Walter Beasley, Warren Hill, Curtis Stigers, Najee, Michael Lington, Marion Meadows, Evelyn "Champagne" King, Atlantic Starr, George Benson & Al Jarreau, Cindy Bradley, Althea Rene, Jay Soto, Tim Bowman, Jaared, Neamen Lyles). None of this would mean a thing, though, if my new project weren't such an outstanding sophomore effort. These days it takes something special to really perk up our ears here in SmoothJazzland. And I've delivered just that! Fact is, I get it! I know what works for Smooth Jazz right now. This one's a slam dunk, one fashionable track right after the other.
So what's left? You must hear it! * See it * Experience " Freddie Fox" the gentle southern man.