Frederique van der Wal
Joined

Location

New York City/Holland
Profile Images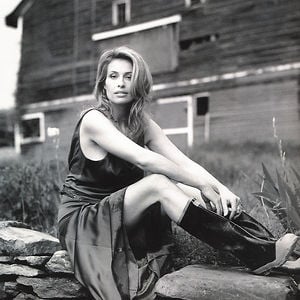 User Bio
Frederique van der Wal, one of the most recognized faces in the modeling world, has taken her phenomenal global success in fashion and beauty, and translated it into a career that spans the worlds of fashion, film, television and business.
She has appeared on the covers of beauty and fashion magazines worldwide, including Vogue and Cosmopolitan; in prestigious campaigns including Revlon, Guess?, MCI, and Victoria's Secret, and has been profiled in such varied magazines as Forbes and InStyle.
Frederique has appeared in a stage production of The Vagina Monologues (Washington D.C.), and has performed in feature films by acclaimed directors Barry Sonnenfeld (The Wild, Wild West), Woody Allen (Celebrity), James Toback (2 Girls & A Guy) and Wim Wenders. As a television personality and person-of-interest, Frederique has also appeared on programs including: Oprah, Entertainment Tonight, Access Hollywood, GMA, TODAY, E, VH-1, The Late Show, Late Night with Jay Leno, the Bloomberg Network, and CNN.
She has produced and hosted numerous television shows and segments varying from EXTRA to FOX along with such shows as World Class with FREDERIQUE for the Scripts network, The Ultimate Holiday Towns USA, a two-hour special for A&E, as well as a number of television programs in her native Holland. She was The Mole in the Hawaii celebrity edition of ABC's popular TV series, and was the host and producer of Discovery TLC's Cover Shot, wherein she assembled an expert team of make-up artists and stylists to transform an everyday woman into a cover model. Frederique is currently a guest judge on the Dutch television show The Face.
Frederique has also been recognized as a skilled entrepreneur - as a guest lecturer at Harvard University, and in 2011, the recipient of the Marie Claire Entrepreneur of the Year Award. In the past Frederique has been involved in licensing deals carrying her name as diverse as a line of lingerie, sleepwear and loungewear, a bathing suit line, a workout video, a signature fragrance, and a calendar.
In 2005 Frederique's native Holland bestowed the great distinction of naming a lily in her honor. The Frederique's Choice Lily was unveiled at a ceremony in Amsterdam, and inspired her to develop, produce and host a television program called The Invisible Journey with the Discovery Channel, which traced the route a flower travels from the growing fields of Africa, through the markets and auction houses in the Netherlands, to a special event in New York City.
The Invisible Journey led Frederique to create a lifestyle brand within the flower industry, Frederique's Choice: frederiqueschoice.com. Since its launch in Europe during the Spring of 2008, Frederique's Choice has been featured internationally to great acclaim.
Her sense of humor and style have earned Frederique a large following of fans. Today, she remains active dividing her time between her work, numerous charities, and, most importantly, mother to daughter Scyler.
Related RSS Feeds