Steven Hassan & Freedom of Mind
PRO
Joined

Location

Newton, Massachusetts
Profile Images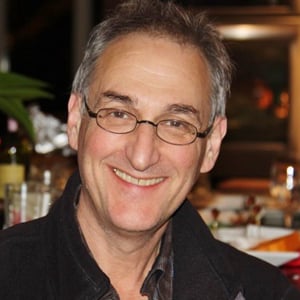 User Bio
Steven Hassan, cult counselor and mind control expert, is a Nationally Certified Counselor and licensed Mental Health Counselor who has developed the "Strategic Interactive Approach." Unlike deprogramming or exit-counseling, it is a breakthrough approach to help loved ones leave controlling people, cults and destructive beliefs. His office is in Newton, Massachusetts. and people come to work with him from all over the world. People come for counseling, consulting and coaching. Many of them have left a destructive group or relationship years earlier, but have not had the benefit of specialized assistance.
Freedom of Mind Resource Center Inc. has a colleague on the west coast. Rachel Bernstein is based in Los Angeles, California and is a licensed therapist.
Steven Hassan has been at the forefront of cult awareness activism since 1976 and have authored critically acclaimed books – Combating Cult Mind Control: The #1 Best-selling Guide to Protection, Rescue, and Recovery from Destructive Cults (1988, 1990, 2015 is the new edition!) Releasing the Bonds: Empowering People to Think for Themselves (2000) and e-book and paperback book in July 2012, Freedom of Mind: Helping Loved Ones Leave Controlling People, Cults and Beliefs. Combating Cult Mind Control is available in ebook on amazon.com as well as Barnes and Noble.
BITE Model: Hassan developed the BITE model to help people determine whether or not a group is practicing destructive mind control. The BITE model helps people understand how cults suppress individual member's uniqueness and creativity. BITE stands for the cult's control of an individual's Behavior, Intellect, Thoughts, and Emotions. In addition to the original BITE model, there is now a Trafficking BITE Model as well as a Terrorism BITE model.
Strategic Interactive Approach:He has pioneered a breakthrough approach called the Strategic Interactive Approach (SIA) to help loved ones rescue cult mind control victims. Unlike stressful and sensationalized "deprogramming", this non-coercive method is an effective and legal alternative for families to help cult members. SIA teaches family and friends how to strategically influence the individual involved in the cult. Using this unique technique, Hassan has helped thousands of people victimized by destructive cult-related mind control groups. To see Steven explain the SIA live, click here.
Ending The Game (ETG): Hassan, along with Rachel Thomas, M. Ed, Carissa Phelps JD/MBA, and D'Lita Miller, Co-Developed Ending the Game, a non-coercive curriculum designed to educate and empower commercial sex trafficking victims. Ending The Game©is a1st-of-its-kind"coercion resiliency" curriculumthat reduces feelings of attachment to traffickers and/or a lifestyle characterized by commercial sexual exploitation, thereby reducing the rate of recidivism among sex trafficking survivors.