Profile Images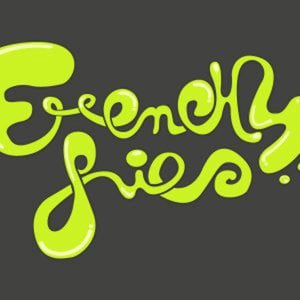 User Bio
Après le refus de la France de participer à la seconde guerre en Irak au coté des Etats-Unis, certains patriotes américains eurent la brillante idée de rebaptiser nos célèbres pommes frites en signe de protestation. Les "freedom fries" remplacèrent donc les habituelles "french fries" sur les menus et cartes des restaurants. Le parallèle qu'établirent de manière peu réfléchie ces patriotes en attachant dans l'usage collectif de la langue les termes "Liberté" et "France" aux frites n'est pas totalement étranger au choix que nous avons fait au moment de baptiser ce site...
When France refused to join the USA on their second war against Irak, some american patriots had the brilliant idea to rename the world famous « french fries » as a sign of protest. And so, « freedom fries » replaced the good old « french fries » on the menus of multiple restaurants in the country. The parallel these patriots made, without thinking too much about it, between these two words « freedom » and « France » in their use of their own language may have a little something to do with the name we chose for our website.
La "liberté", dans cette subjectivité assumée de traiter un sujet telle que la pratique du patin à roulettes en ligne, tout comme le graphisme ou la vidéo. "Frenchy", car cette subjectivité s'exprime autant dans nos points de vue de petits franchouillards sur le roller en France comme dans le monde, que dans la manière de traiter ledit sujet. Et les "fries", car avant même d'être des citoyens français, nous sommes avant tout des amateurs de frites et de bonne bouffe, et à ce titre même, souvent bien plus belges que français. C'est sans doute un peu tout ça que vous retrouverez sur FrenchyFries.Fr, avec moins de grands mots et plus de gros mots. Du roller d'ici et d'ailleurs, mais pas seulement, des gens d'ici et de partout, mais pas que ça, des graphistes d'aujourd'hui et des photographes d'autrefois, et bien d'autres choses encore.
« Freedom », in our deliberate subjectivity when it comes to writing about that strange thing that is « inline wheels strapped to your feet » activity, aswell as showcasing graphic artists or videographers. « Frenchy », because this subjectivity applies to our « little french assholes » points of view on skating in France as in the whole world, just aswell as in the manner we'll showcase those said points of view. And « fries », because even before being french citizens, we are great amateurs when it comes to junk food and true gastronomy, and in consequence, sometimes feel way more like belgian people. That's certainely a little bit of all of that that you'll be able to find on this very website, with a little less big words, and a few more bad words. Rollerblading from here and there, but not only, people from here and everywhere, and many others, contemporary graphic artists and photographers from the past, and a lot more other things too…
Related RSS Feeds