F.S.I.Dance / www.fsievents.net
Joined

Location

Athens
Profile Images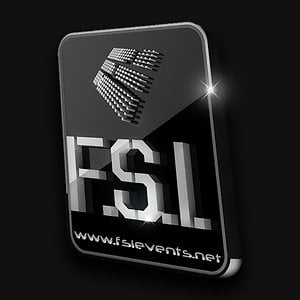 User Bio
F.S.I. Events is one of the most comprehensive music organisations in Greece, with specialization in booking, management, promotion and organisation of concert and dance events, both for its own interest and foster productions. Having its headquarters in Athens and Heraklion (Crete) since 2001, the company presents in its portfolio over 250 successful events, most of them with international profile, held for the first time in Greece.
F.S.I. is stamped in the memory of the Greek audience as one of the most respectable organizers of concert and dance events (FSOL, Armin Van Buuren, Sasha, Ferry Corsten, Sander Kleinenberg, Glenn Morrison, Dave Seaman, Axwell, Alexander Kowalski, Minilogue, D-Nox & Beckers, Guy J, Kasey Taylor, Son Kite, Vibrasphere, Liquid Soul, Symphonix, Andromeda, Zen Garden, Side Liner, TransWave, Antix/Fiord, Etnica, Skazi and many others from different music genres), performing their acts both in Athens and Heraklion in Crete.
F.S.I. Events participated and organized numerous events in multiple locations and venues, such as public institutions, archaeological sites, and of course the most famous clubs of Greece in all seasons. Focusing to the recent years, it is worth mentioning the following: The only digital festival held till now in Greece, with headliners The Future Sound of London, in a unique audio-visual show in live transmission for the third time in world history (Olympic softball Stadium, Athens, 23/05/2009), gave the baton to the biggest summer dance event, hosting No1 Dj and producer of the year, Armin van Buuren (02/08/2009, Hersonisos Crete).
2010 was accompanied by relevant events, with F.S.I. holding under its artistic direction the 'Art House' in Athens, as well as the ownership of one of the best clubs in electronic music 'FSI Factory/Club', with great resonance to the Athenian dance community. It continues to cooperate with the biggest and most popular clubs and concert facilities in the whole country. Having already an international reputation, F.S.I Events presents a good track record of excellent and well executed events, presenting the best artists, as well as dancing nights with the most reputable Dj's on double and triple stages, fully crowded. It's worth noting, that nobody ever mentioned the slightest irregularity in the events of F.S.I. characterizing the absolute professionalism and respect to its audience, which is for so many years the most faithful supporter!
On 2011- 2012, F.S.I Events reached the 10th year since its establishment and celebrated with all music lovers its birthday, introducing a series of anniversary events, which held in Athens, Crete and Thessaloniki, the so called FS|Fest, leading a new round of high standard events, accomodating the best international artists. F.S.I's committment to keep doing the best possible efforts to stay on top of alternative music entertainment, welcomed the year 2012, hosting a number of top Dj's and shaking the best clubs' dancefloors.
Reaching 2013 - 2014, F.S.I Events maintained its top quality events, via introducing the most updated sounds of the dance scene, through a number of successful events in Greece, specifically Athens and Thessaloniki. Despite the difficult times the world is through, F.S.I Events went a step forward and expanded its presence in Germany through the organisation of its 12th birthday anniversary event, in Hamburg. It is also worth noting that on 2013, the first Greek management and booking agency was created, under the layer 'F.S.I. Bookings', having under its management a number of TOP INTERANTIONAL & NATIONAL ARTISTS. More to follow... 2 0 1 4 we are coming..stay tuned music lovers!