Profile Images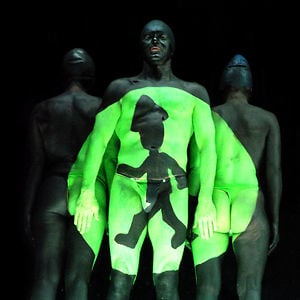 User Bio
For more than a decade, the artist DAVE has been creating contemporary art that is highly unique, often surprising, and in any case thoroughly unusual.
Hailing from Switzerland and preferring to stay on a first-name basis with the entire world, he has been raising eyebrows across the planet with his unconventional style, which freely mixes techniques and styles from all kinds of art, merging painting, sculpting, performance, multimedia and visual illusions into what he calls simply "fusionism".
His works have been exhibited in Berlin, Cannes, Athens, New York, Frankfurt, Basel and a whole slew of places in between. Notably, he is also the creator of the Victory Works, a series of works dedicated to the FIFA football world cup. For every tournament since 1998, a different work has been created by DAVE and then signed by the all of the players participating in the final.
To learn more about DAVE and his unusual art, visit his website at: fusionjourney.com
Related RSS Feeds