Fusion Partnerships
Joined

Location

Baltimore, Md
Profile Images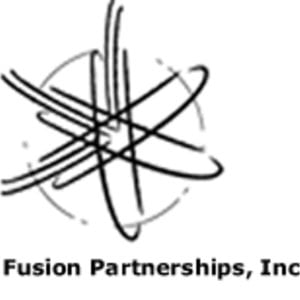 User Bio
OUR VISION
Our vision for Baltimore is thriving communities with equitable resources, modeling collaborative processes and organizational structures which foster social justice, peace and love.
WHAT WE DO
Our work includes:
· Facilitate programs that build community and collaboration for social change in schools, organizations and communities
· Serving as an incubator and fiscal sponsor for grassroots community based programs and projects
Since it's inception in 1998, Fusion has facilitated numerous educational and community workshops. Bridge Experience programs and events help create bridges of understanding across diverse perspectives to develop organizational capacity and individual competency in addressing diversity, racism and related social justice issues. Fusion has also served as facilitator for a number of collaborative initiatives. Our school based community building diversity retreats and programs develop youth leadership and skills that create a community of connection and a more peaceful, safe and welcoming environment at schools for students and staff.
Through our facilitation and peace building work in the community, we have seen many individuals and groups with great new ideas, effective projects and strong leadership, struggling to do their best without having established themselves as independent nonprofit tax exempt organizations, unable to access foundation funding. Many of these individuals are offering vital services and advocating for underserved populations in their communities. We have met so many amazing community based activists, providers and leaders that deserve to grow and evolve their effective work. Providing that support and access to resources, fits with our expertise, interests and our desire to take action for justice.
Fusion provides support and opportunity for our programs to share ideas, share resources, collaborate and network. This variety of services and issues under "one roof" offers a place for foundations, institutions, and other groups that desire to find a network of folks working to better lives and create change.
We see the connection in all our issues as the historical and structural inequities created by racism and social injustice. This gives us the opportunity to find ways to come together to educate ourselves and work on solutions and winnable actions for all of us.
OUR VALUES
We commit to truthful dialogue and empower others to speak truth
We believe that unconditional love for all people drives our work.
We strive to create a voice for all in the community as we believe that together we can create the most effective solutions. We commit to inclusive processes in communications, decision making, etc.
We model consensus and collaborative decision making. We encourage our programs and projects to organize in non-hierarchical structures. We value teamwork.
We appreciate everyone's input into our organizations and believe that learning is an ongoing process.
Fusion Defined: the merging of different elements into a union with a simultaneous release of energy.
Fusionism: The theory or practice of forming coalitions
Related RSS Feeds