GABRIEL
Joined

Location

Sofia
Profile Images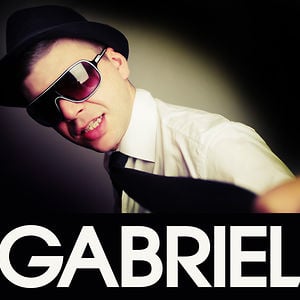 User Bio
Gabriel Delev а.к.а. Gabriel . Dj, Producer & Musician. He was born in Germany/Apolda, but with Bulgarian Nationality. Starting from the age of six he played piano classical music for 8 years. During his sixteen, he was carried away by the gramophones. He is interested in the dance electronic music from its nascence in the 90's. He started DJ-ing professionally in 1999. Since 2000 he has playing House & Techno music in different clubs in Sofia.
From 2003 to 2008 he is the resident DJ of club "Lifehouse", one of the first underground clubs in Sofia. In 2003 in Sofia he took first place in the contest for djs, in the memoriam of "Boby I".
In 2004 he took first place in the national contest for djs "STACKATTACK DJ TURNTABLISM" in category "electronic music" Since 15.03.2005 till 21-11-06 he had started his own radio show "DANCEFLOOR BEATS "on RADIO NOVA 101.7 FM. He is a regular guest DJ at Proper Beats radio show on Frisky Radio and at Alpha Club on Alpha Radio, 88.4 Mhz, Sofia, Bulgaria.
He is guest in the best dance electronic music clubs in Bulgaria. From 2008 he is one of resident at Dance Club Mania, who is the best club for electronic music on the Black Sea (Sunny Beach).
From 2010 he is promoting monthly resident ultra - modern party concept called PLAY at Yalta Club. Yalta Club is 95 Place on DJ MAG 100 CLUBS for 2009, for 2010 she take a 62 Place, for 2011 she take a 19 Place on the best word club reting. In 2010 he made an outdoor festival of Mount Vitosha (Sofia / Bulgaria), which states Airdance Electronic Music Festival.
He played also in France, Marseille and Saint's Tropes, Amsterdam (NL), Paris (FR) Vienna (AU). He is taking part in big parties as Metropolis, Solar, Samsara Beach, NATO Street Parade (Sofia), Sreet Parade (Sofia)
His unique style is mix between House, Deep House, Tech-House, Progressive House, Minimal and Techno with unforgettable vocals which one can't mistake and pronounced bassline in the all styles.
At the moment he is producing his own project for Bulgarian, American & European records company as LBA Records (USA) USB Digital, Cristian Records and more .. In 2008 he took part in the Winter Music Conference Miami with his signal "Sunday Morning "produced by USB Digital. In the same year the single "Sunday Morning "was added in the compilation of the Label: "Operating System" under the name Minimal 3 together with the names as Robert G. Roy/Haito/Jobody and Тhe Source Volume 24 – together with the names as The Minimum,Chris Fortier,SergioMega,Groove Coctail,40 OZ,Eddie Enciu.
In 2009 single "ForeverWithout You" was added in the compilation tin the same label "Operating System" under the name Minimal 6. He has made a remix for the famous Romanian producer Cristian Paduraro - Express Yourself (Gabriel Delev Techno Mix). That remix was produced in the compilation of the Label "Worldwide Exclusive Records" under the name Wemix 111 – Minimal Tech together with the name as: O-Circle/Roby Mannarini. The New Projekt for ArletforArt is name "The End Of Fashion" available now /MAD TV/ MM … and more The definition for him is "The Pioneer of the Bulgarian Dance Electronic Music".
Gabriel has played on events with: Sven Vath, Carl Cox, Umek, Pedro Delgardo, Misjah, Miss Wendy, Tall Paul, Andrew Kilzer, Darren Cristian, Adam Bayer, Guney, Utkan, dj Timst..r, Synhro, Cave,Daniel Poli, , Apocalypse, Lori the HIFI Princess, Sandy Rivera, Valnetino Kanzyani, Sergio Fernandez, Xavier la Padellec a.k.a XARIC, Dimas a.k.a D-Formation, Lars Klein, Paco Maroto, Saeed Younan, Dj Rush, Dj Bold, Palach, Adolf Marsan, Starkillers a.k.a. Nick Terranova,Tony Thomas, Koen Groeneveld (Toolroom Records), Wally Lopes, Carlo Lio, Andrew Divine, Umit Can and many more...
Related RSS Feeds