Galveston.com & Company
PRO
Joined

Location

Galveston, Texas
Profile Images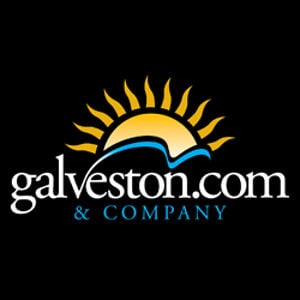 User Bio
About:
The official website of Galveston Island tourism & marketing - galveston.com/
Mission:
Galveston offers 32 miles of relaxing beaches, superb restaurants, top resort hotels, marvelous downtown shopping, numerous antique stores, incredible art galleries, fabulous entertainment and one of the largest and well-preserved concentrations of Victorian architecture in the country.
Galveston is a small romantic island tucked deep within the heart of south Texas possessing all the charm of a small southern town and just 40 minutes south of the fourth largest city in the United States. At 32 miles long and two and a half miles wide, most residents can't remember the last time they visited the mainland and, if circumstances permitted, they would never leave.
The Island has seen its share of calamities, yet the worst natural disaster in U.S. history could not erase the tranquility of a Galveston sunset.
From soft sandy beaches to famous 19th century architecture, the island is surrounded with incredible history and unique beauty.
Recommended attractions include: The Broadway Beauties: 1859 Ashton Villa, 1886 Bishop's Palace, 1895 Moody Mansion which portray early 20th century family life among Galveston's elite; The Grand 1894 Opera House ranked among the nation's finest historical theaters; the Texas Seaport Museum & 1877 Tall Ship Elissa highlighting the history of the Port of Galveston; the Great Storm documentary detailing the 1900 hurricane which killed 6,000 and changed the Island's history; the Ocean Star Offshore Drilling Rig & Museum; the Railroad Museum in the restored Union Depot; Harbour Tours offering dolphin watching; the Lone Star Flight Museum & Texas Aviation Hall of Fame housing one of the finest collections of restored aircraft and aviation exhibits in the nation; Moody Gardens featuring a 1.5 million-gallon aquarium pyramid, a 3-D IMAX theater, tropical rainforest pyramid, and an IMAX Ridefilm Theater; and the new year-round Schlitterbahn Waterpark - the first facility of its kind, and a wonderful family destination.
Lastly, getting around the island is easy. You can travel by land, sea and air via Treasure Isle Tour Train, Galveston Island Trolley, The Colonel Paddlewheel Boat, Galveston Island Ferry, Galveston Duck Tours, Galveston Harbour Tours, Galveston Island Tours, Painted Lady Tours and aerial tours through our local airport, Scholes International Airport. If romance is what you're yearning for, try an after-dinner ride by horse-drawn carriage through the downtown area at dusk.
Company Overview:
Galveston.com made its debut in the fall of 1994. It was the early days of the internet, and the site was simple, very small, and graphically cryptic. But it was the dawn of a new era regarding Galveston Island tourism.
Galveston.com owners, Lee Roane and Jim Cordell, understood that harnessing the web's power for destination promotion - Galveston in particular - could not only introduce the Island to an entirely new audience, but also could deliver information in a way that simply wasn't possible via a standard color brochure.
That was 1994.
Since then, Galveston.com & Company, Inc. has evolved into an multi-faceted corporation, offering website visitors and local businesses a staggering list of innovations that are quite unique in the industry, and were a mere dream way back then. Galveston.com is now home to literally hundreds of pages of Island information, and features a tantalizing array of features including online reservations, audio and video podcasting, rss feeds, itinerary builders, and much more.
The power behind Galveston.com is the state-the-art DestinationNext™ tourism portal module, also a product of the programming team at Galveston.com & Company. Vast in its abilities and second-to-none in its scope, DestinationNext™ is a multi-tiered software bundle - used either as a whole, or independently - that encompasses tourism portal implementation and management, website advertising and traffic monitoring, online cruise reservations, online lodging reservations, and online parking and airport transportation reservations - all in one easy-to-administer, easy-to-incorporate tourism solution.
There simply is no other comparable product on the market today!
Galveston.com & Company promotes literally hundreds of local and area businesses via website design and online advertising services; and supports a host of Galveston's most revered events and organizations, including Mardi Gras! Galveston, Dickens on The Strand, Epicurean Evening, ARToberFEST, D'Feet Breast Cancer, the Historic Downtown Partnership, the Galveston Chamber of Commerce, and The Grand 1894 Opera House, just to name a few.
If you'd like to discuss DestinationNext™ as a solution for your location; a web design project; Galveston.com advertising opportunities; or any other request, comment, or suggestion, please call our office at (409)763-8676, or email websites@galveston.com. We look forward to hearing from you!
Description:
Galveston.com & Company, Inc. is a destination marketing corporation based in Galveston, Texas. The company specializes in destination portals, as well as online lodging, cruise, parking, and transportation reservations; and event ticketing via its proprietary DestinationNext module. For more information, contact Galveston.com & Company at via phone (409)763-8676 or email at websites@galveston.com.
Related RSS Feeds