Joined

Location

Atlanta, Ga
Profile Images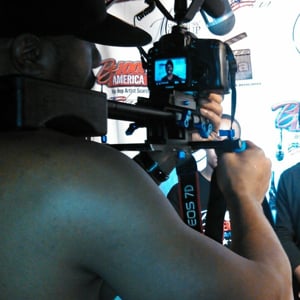 User Bio
From: "Jessica Reed"
To: "Gatur Teem"
Sent: 7/2/14 9:44:28 AM
Subject: Re: finally finished hope you like
I don't like it....I LOVE it! I was really crying when I saw it, I had no idea. "You're all I need to get by" is one of the songs my husband and I walked into our reception on so that song has a lot of meaning. Also, my mother was just diagnosed with a rare form of cancer (my father passed from lung cancer about 9 years ago) so having her and moments like these captured are very important!
I also plan events (I'm on break until 2015). My website is erinreeddesigns.com. My husband usually takes care of the photography needs but he can't always shoot everything, so I will definitely keep you in mind. And I will also keep you in mind for future family events.
Can you send me your address please? Again, thank you so much!
Thanks,
Jessica
From: "tricia curry"
To: "Gatur Teem"
Sent: 6/26/14 8:55:18 AM
Subject: Re: Video
Good Morning Derrick,
I just open both Links.......OMG !!!! You Have done an AMAZING Job!
Sooooooo Shock on what I saw as I prepare to run out the door for
my meetings. You have shown yourself approved....I will do everything
to show your gift to me.....to all my connections.
Keep in mind, your work will speak to those that see It...You will
continue to Blow up.....I know that!
OOOPSss! We have to fix a few of the images and video down to 5 minutes
Is that possible? I want to share it with the Businesses and Invites
that will need your service at your cost of production . (I know I got the best Rate ever...so thanks for Blessing Me!! )
You got the JOB....! Whenever I have
a function I will call you first...!
Thanks for your Extra......Efforts and Blessing me on my B'Day!
Tricia
Related RSS Feeds