Gekko Studio
Plus
Joined

Location

Bogor, West Java, Indonesia
Profile Images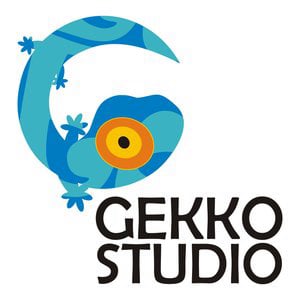 User Bio
GEKKO studio is dedicated to delivering and sharing messages through the web and audio-­‐visual media. GEKKO designs simple but effective messages for each target group while at the same time respecting the principles of information transparency. GEKKO is dedicated to bringing "the centre of knowledge" to "the target groups" by eliminating the current distortion through easy-­‐to-­‐understand design aimed to deliver know-­‐how information to open room for inspiration and improvement to the target groups' skills. 
GEKKO works with community groups in both rural and urban areas in issues such as how to improve information for health and sanitation services, the environment, education as well as economic and cultural enhancement.
Work Program
 GEKKO has the work program entitled SHARE THE WORLD FOR BETTER LIFE, which represents our efforts to proliferate information concerning practical, effective technologies to rural and urban communities, which can be used to improve their life quality. In this program Gekko Studio embarks on initial researches to identify the kind of information the target groups need to open way to social engineering that is in accordance with the existing cultural values.
In the last 10 years, GEKKO has produced a considerable number of audio visual products associated with environmental issues and promotion of community's role in protecting and conserving their environment. GEKKO's documentary videos and various reports have been proven to be an effective campaign tool and have brought about positive changes at both policy-­‐maker and grassroots level.
-­‐ Winner of the Filmmakers for Conservation
as an apprecation with the script for the Blue Treasure film, on 2005 we have won the Award from Filmmakers for Conservation (filmmakersforconservation.org).
-­‐ Win Awards at the 31st International Wildlife Film Festival
The 5x5 'Voices of Change from the Forests of Indonesia' forest film have won the two awards for the Best cultural message and best Film for Government Agency at Montana International Wildlife Film Festival. These films are Knasaimos People, Dayak Meratus, Indonesia Civil Society, the Forest of South East Sulawesi, and the People of Bukit Lawang. wildlifefilms.org
-­‐ Official Film for EarthDay 2008 on Dailymotion
My Forest Tears, Ethno musical film of Indonesia Forest, a collaboration film by Rizaldi Siagian/A. Slamet Widodo /Gekko Studio 2008 has decided by international presticious Dailymotion as their official film for earthday 2008. This film also has been played at Istana Presiden Indonesia on Hari Lingkungan Hidup, June 2008.
-­‐ Winner Best Asia-­‐Oceania New Comer Award in Japan Wildlife Film Festival 2009
My Forest Tears, Ethno musical film of Indonesia Forest won in the biggest wildlife film festival in Asia. naturechannel.jp/JWF_winners_09.html
-­‐ Official Film for Indigenous Peoples Day in United Nation, 9 Agustus 2011 
Craft Kalimantan; Harmony Culture and Nature was screen in all over was screened at the UN headquarters in New York and in all member countries around the world.
--- Screened during the Ministerial Special Event on ASEAN and International Year of Forestrs 2011, under the auspices of the 33rd ASEAN Ministerial Meeting on Agriculture and Forestry (AMAF) and the 11th AMAF Plus Three, Jakarta, 3-7 October 2011.
Contact (workshop media address):
Jl. Palem Putri 3 No. 1 Taman Yasmin 5 Bogor, West Java Indonesia16112

Telp= +62 - 251 -8431631
Fax= +62 - 251 - 8431514
Email : info@gekkovoices.com
Online Profile
Website= gekkovoices.com
WebFilm= vimeo.com/gekkostudio/videos