GIANT ROBOT
Joined

Location

Los Angeles, SF, NYC
Profile Images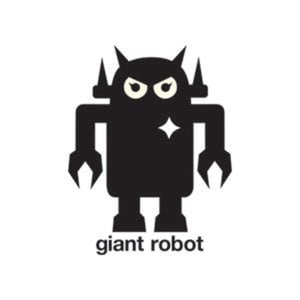 User Bio
Giant Robot is a bi-monthly magazine of Asian and Asian American popular culture founded by Eric Nakamura and Martin Wong in 1994. It was initially created as a small, punk-minded magazine that featured Asian pop culture and Asian American alternative culture, including such varied subject matter as history, art, music, film, books, toys, technology, food, and skateboarding. The publication grew from its original format—a small, photocopied zine, folded and stapled by hand—to its current full-color format. Giant Robot was one of the earliest American publications to feature prominent Asian film stars such as Chow Yun-Fat and Jet Li, as well as Asian musicians from indie and punk rock bands. Today, the coverage has expanded into art, design, Asian American issues, travel, and much more.
In the late 1990s, Nakamura and Wong expanded their endeavor to an online retail store selling artist goods, designer vinyl dolls, mini-figures, plush dolls, stationeries, art, t-shirts, and many creative goods. The success of the commercial website enabled the establishment of a brick-and-mortar retail store in 2001; first in Los Angeles and later in San Francisco. A third store, called GR2, was opened in Los Angeles, and features work by young contemporary artists. Giant Robot further expanded to a fourth store in New York City, and a fifth in Silverlake, as well as a restaurant called gr/eats, also in Los Angeles. The GR2, San Francisco, and New York locations feature monthly art exhibitions from up and coming and established artists.
In 2007, Giant Robot published its 50th issue and celebrated with an art exhibition at the Japanese American National Museum titled, "Giant Robot Biennale: 50 Issues"
Nakamura and Wong are featured on the DVD release of the collection of animated short films The Animatrix, discussing anime in the Making of the Animatrix documentary.
Related RSS Feeds