Profile Images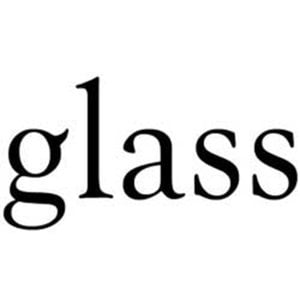 User Bio
Glass magazine is a timeless, beautiful and thought-provoking quarterly focusing on the best of creative culture, contemporary arts and sustainable luxury. Our first issue is a celebration of Grace, and we showcase the pioneers and luminaries from the worlds of art, fashion, music, architecture and current affairs, that have come to define this evocative term . Our international correspondents and talented contributors have been from the birthplace of ballet to the depths of the gold trade in South America, from bustling Beijing to the sprawl of Los Angeles, to bring the most exquisite works and initiatives in contemporary society today to the discerning Glass reader.
Throughout our three main sections, Style, Muse and Space, we interview and explore some of the most relevant and iconic personalities as well as emerging talents from around the world. The pages of this issue include interviews with stunning actress Maggie Cheung, Lanvin designer Alber Elbaz and legendary ballet critic Clement Crisp, together with the top prima-ballerinas around the globe, legendary photographers Lillian Bassman, Deborah Turbeville, Sarah Moon and the reclusive William Eggleston, contemporary artists like Yayoi Kusama and insights from the likes of Yohji Yamamoto and the art world's most respected curators. We engage with the social and design movements of the world, exploring the work of architect Shigeru Ban, the evolution of sustainable practices, the future of renewable energy and inspirational humanitarian work, providing a varied view of issues affecting the global community today, and in time to come.
Glass aims to nourish and inspire the mind, to promote works of artistry and integrity, and to celebrate people and initiatives that will improve the world in which we live.
For more information please contact: info@theglassmagazine.com