The Global Film Initiative
Joined

Location

San Francisco
Profile Images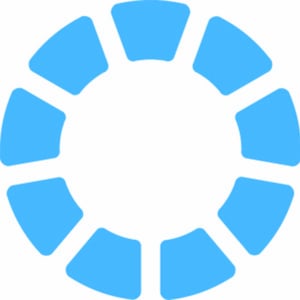 User Bio
The GLOBAL FILM INITIATIVE is a non-profit film organization based in San Francisco, California. Founded in 2002 with the mission of promoting cross-cultural understanding through cinema, its Global Lens film series and four complementary programs support the growth of vibrant, global filmmaking communities and introduce audiences to the remarkable stories told in every corner of the world.
The GLOBAL LENS FILM SERIES is an annual touring film program of eight to ten narrative feature films from Africa, Asia, Latin America and the Middle East. Each film is selected for its authentic voice, strong cinematics and unique cultural perspective, and more than sixty-five award-winning and critically acclaimed films comprise the Global Lens series collection to date.
The ACQUISITIONS and DISTRIBUTION PROGRAMS annually acquire up to ten exceptional narrative films from around the world for distribution through the Global Lens film series. Films acquird by the Initiative are often produced with support from the Granting Program; fims distributed by the Initiative are presented to audiences in over thirty-five theatrical locations across the United States and Canada, and also in non-theatrical, home video, television, educational and airline markets.
The GRANTING PROGRAM awards ten to fifteen grants of up to $10,000 each, annually, to filmmakers whose works offer diverse interpretations of the human experience. Funds are used to subsidize production or post-production costs of films, and in making these grants, the Initiative supports the development of local film industries and filmmaking talent.
The EDUCATION PROGRAM presents educational screenings of Global Lens films for students in locations where the touring series is shown, and also publishes free, innovative discussion guides and learning resources that explore social, cultural and historical themes introduced by films (available at globalfilm.org/education).
Support the Global Lens film series and Global Film Initiative programs: globalfilm.org/donate
More on Global Lens:
The Global Lens film series was launched in 2003 to support the distribution of unique and critically acclaimed cinematic works from around the world. Since its founding, the series has provided a platform for exceptional storytelling and opened a window into the diverse world in which we live. Now in its seventh year, Global Lens continues to attract dynamic new audiences and discover extraordinary new films, building upon the unique perspectives that have come to define the Global Film Initiative's library of films.
To learn more about the films, please visit: globalfilm.org/global_lens.htm.
Check the Global Lens calendar to see where the films are playing near you: globalfilm.org/calendar.php
Follow us on Facebook: facebook.com/theglobalfilminitiative
Follow us on Twitter: twitter.com/Global_Lens
Visit our website for more information:
globalfilm.org
Related RSS Feeds