Gospel Gangstaz
Joined

Location

Los Angeles
Profile Images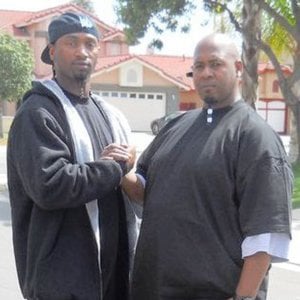 User Bio
Known for their beliefs and religious related songs. The group's founder, Mr. Solo became a Christian after he almost died in a gang-related shooting. Soon after, in an attempt to keep his fellow Crip brotha from making the same mistake, Chille Baby came to Christ as well. In an interview Mr. Solo said of the Gospel Gangstaz:
"The Gospel Gangstaz stand in a position to help, because we have seen how the gospel of Christ is real. Our lives were changed from selling crack, drive-by shootings, car-jacking and illicit sex, to a life of peace, joy and happiness because of Christ. We want to go back to the hood and let our light shine."
In 1994, they released their debut album, Gang Affiliated. In winter of 1996, the group's follow up, Do or Die was released. However their third album I Can See Clearly Now released in 1999 was their debut CD on B-Rite, a major label. The album received a Grammy nomination in the Best Rock Gospel Album category.
Other releases from the group include All Mixed UP 2000, The Exodus 2002 and The Flood 2006.
The Gospel Gangstaz have long been known for their ministry focused toward spreading the love of Christ to young men and women with violent pasts or drug problems.
When asked about the future of the Gangstaz, Mr. Solo said, "We are moving on with our ministry with the vision God has given us."
The Gospel Gangstaz have teamed up with some of the biggest names in Gospel music including Kirk Franklin and Mary Mary.They will soon be working with Asian Hip Hop pioneer, Only Won.
Other affiliated names include "Camp 8" in which they represent fervently as well as are developing a new clothing line under that name.
Related RSS Feeds