Gavin Owen Media
Joined

Location

South Wales
Profile Images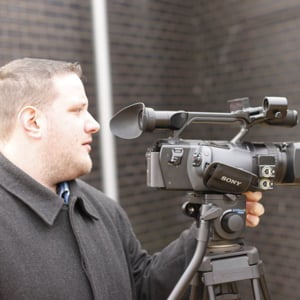 User Bio
i'm a freelance videographer with a BA (Hons) from The University of South Wales, I have production experience as a Runner, Production Assistant, Boom Operator and Locations Assistant i've worked on Good Arrows (2009) for ITV4, The Case Conference for The University of Glamorgan (2010), Panic Button (2011) for Movie Mogul and Getting Lucky (2013) for Women's Aid.
I have also worked for various Production Companies, Charities and Organisations throughout South Wales such as Ignite (2009 - 2010), Valleyskids (2010 - 2011), Candy Jar Productions (2010 - 2011), Sporting Marvels (2010-2012), All About Guitars - Skill Up break Free Programme (2013-14 ) working as in house Media support or as an office assistant.
During my time at Sporting Marvels working as the in house videographer i also worked freelance,
Since July 2012 I've been a full time freelancer in that time and during my time at Sporting Marvels I have produced videos for Scottish band Superhero, Ascendance Theatre Arts, Spectacle Theatre Company, Cardiff Methodist Church, Going Public Theatre Company, Valleyskids, DHI, Coleg Y Cymoedd, Kite Academy of Performing Arts, Hope Church Rhondda, Ev-entz, Revive, Scraperwiki, Waleswide, Cuddy Demolitions, Industrial Training Services, Cornerstone Pentecostal Church, Freeschool Court Evangelical Church, Diabolical Drama, CICC (Cymru Institute For Contemporary Christianity,Foster Care Cooperative, D2L Ministries and Theatr Fforwm Cymru
I have also worked with other companies and other fellow freelancers such as SSP Media, Far-sight Creative, Peter Wooding Productions, Bulldozer Films, West Ent Productions, Carter Media, Like An Egg Productions and BurntDustMedia.
I've been fortunate enough to film interview and film public figures such as Archbishop Desmond Tutu and John Taylor from Duran Duran, I've also had the privilege of filming at Wembley Stadium and i've also filmed a new world record attempt for Cardiff Methodist Church .
Related RSS Feeds