Travis Grant
Joined

Location

Fredericton, NB or Vancouver, BC
Profile Images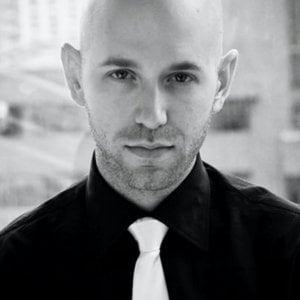 User Bio
Gradual Upgrade is an evolution of thought, knowledge and philosophy. Evolution is a process: continuous change, moving from a lower or simpler state, to a higher, more complex and better state. Gradual Upgrade's birth was indeed simple. Born an infant of the music industry, its genesis could not have been more humble. During those early days, I was in a band that only had one acoustic guitar and the world's smallest keyboard. One night while I was brainstorming for a band name I thought to myself, "There's literally no place to go but "up" from here". That's when it struck me: we were going to gradually upgrade everything about the band. Thus the name, and more importantly, my philosophy was born.
When I transferred my passion to filmmaking, I brought my band name with me. The philosophy, after all,hadn't changed. I committed to treat each completed project as a learning experience – as a tool that I could use to improve the next project. Learning and applying what you've learned so you can grow – isn't that what life is all about?
Related RSS Feeds
Recent Activity
Great camera work, good sound, great art work. Sometimes it is the unknown who do great work....