Grass Jelly
Plus
Joined

Location

Taipei
Profile Images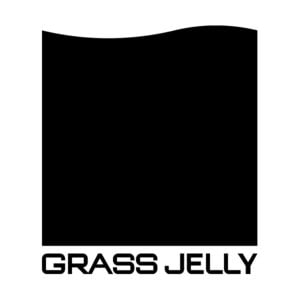 User Bio
In 2005, We founded production studio: GrassJelly in Taipei that provides a thorough visual service from directing to the visual production in CG, VFX and live-action. Grassjelly has become one of the best visual production companies in Asia that is drawing media attention widely and gets invited to participate cross-country, high-end campaigns for TVCs and MVs. In 2013, Pepsi TVC featuring Momo Wu has accumulated an impressive brand awareness: 100 million click-through-rate over an Internet media platform, which broke the existing record among all of the music video in Asia.
We have dedicated the past decade of our career to direct breathtaking visual artworks by integrating filmmaking arts and digital technology in CG/VFX. Our works has won numerous international visual awards including Germany Red Dot Design Ward, Germany iF international Award, MTV EMA Europe Music Award, VMAJ Japan MTV Music Award, Taiwan Golden Melody Award, Golden Taiwan Horse Award, STASH magazine showcase etc. Our portfolio represents our unique sense in visual presentation: edgy, glamorous and full of dedicate details. Our works is a refreshing voice that guarantees a perfect synergy of live-action and CG/VFX across various media resources and platforms.
Our TVC clients include the most popular international brands such as Pepsi, Nike, PUMA Sports, P&G, Ford China, Heineken, Unilever, Mercedes-Benz, Canon, Sony. And our MV clients include the most outstanding pop-icons: Faye Wong (collaborating with Wong Kar Wai), A-Mei, Jay Chou, Jolin Tsai, Chiling Lin, Elva, Yanzi Sun, Jane Zhang, Show Lo, Sodagreen, MayDay, Wu Bai, FIR, Rainie Yang, Wilber Pan and MoMo Wu etc.
Please let us know if you have any further questions and feel free to contact us!
Email: grassjellystudio@gmail.com
Fax: +886 2 27050886
Taipei: +886 2 27050886
New York: 1 917 442 5651

仙草影像2005年創立於台北, 提供從影像導演一路直達特效視覺製作的完整服務, 近年仙草影像已成為亞洲針對廣告與MV製作最優秀的特效團隊之一。我們對於創意的堅持與仙草影像的精緻作品已陸續引起國際媒體之爭相注目,並廣受知名品牌邀約進行跨國合作或者大型之製作方案。2013年且以吳莫愁的百事可樂廣告成為華語樂壇首支網路點閱率破一億人次之MV。
我們致力於結合電影美學與數位科技創造出無數驚人的視覺作品。過去十年間我們不斷以優異的廣告與MV作品榮獲眾多國內外獎項的肯定,包括:德國紅點視覺傳達設計大獎、德國iF傳達設計獎、MTV EMA歐洲音樂錄影帶大獎、VMAJ日本MTV音樂錄影帶大獎、金曲獎、金馬獎、美國STASH影像雜誌特選等。我們的作品以前衛的視覺剪輯及華麗風格著稱,內容充滿新穎的視覺語言,並擅長結合實拍與特效等多樣素材與媒體平台作出完美搭配。
其廣告合作對象包括國際知名品牌:百事食品股份有限公司(Pepsico) 、必爾斯藍基股份有限公司(BRS NIKE)、彪馬股份有限公司(PUMA Sports) 、寶僑家品股份有限公司(P&G)、中國福特汽車(Ford China) 、海尼根(Heineken) 、谷歌 (Google) 、聯合利華 (Unilever)、賓士汽車(Mercedes-Benz )、佳能(Canon) 、索尼 (Sony) 等。音樂錄影帶部分也與亞洲最炙手可熱的偶像巨星合作,包括:王菲(與王家衛合作) 、張惠妹、周杰倫、蔡依林、林志玲、蕭亞軒、孫燕姿、張靚穎、羅志祥、蘇打綠、五月天、伍佰、FIR、楊丞琳、潘瑋柏與吳莫愁等眾多流行音樂指標。
仙草影像的影像作品正如仙草給人們的印象,兼具創意的靈活度與執行的韌性,有任何問題請聯絡我們以取得更進一步的資訊。
Email: grassjellystudio@gmail.com
Fax: +886 2 27050886
Taipei: +886 2 27050886
New York: 1 917 442 5651
Related RSS Feeds