Gregg Bishop
PRO
Joined

Location

Los Angeles
Profile Images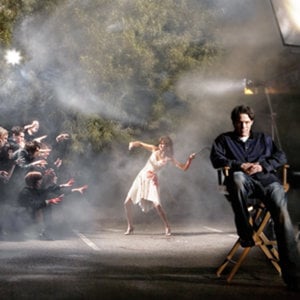 User Bio
Gregg Bishop started making movies with his father's Super 8 and 16mm film cameras when he was 7 years old and wrote & directed his first full-length feature at 17 years of age.
After graduating from the Production Program at USC filmschool, Gregg wrote & directed the $15,000 film festival smash "THE OTHER SIDE" starring Jaimie Alexander (from "THOR" & NBC's "BLINDSPOT"), which Premiered at the Slamdance Film Festival where it was snapped up for a theatrical release. Variety called the movie "a lean, propulsively paced supernatural thriller, packed with pulse pounding excitement". Gregg is currently developing the movie as a TV series at Fox Studios.
Gregg directed & produced "DANCE OF THE DEAD" starring Lucas Till (CBS's "MACGYVER"), which had its World Premiere at the SXSW Film Festival and was hand-picked by director Sam Raimi ("SPIDERMAN", "DRAG ME TO HELL") for distribution through Lionsgate and Ghost House Pictures. Aint It Cool News hailed "DANCE OF THE DEAD" as "a cult classic" and Bloody-Disgusting called it "one of the best horror comedies ever made that will be remembered for years to come".
NBC/Universal G4Films produced his Webby nominated short film "THE BIRDS OF ANGER" starring Jaimie Alexander.
Gregg wrote and directed a segment called "DANTE THE GREAT" for the third installment of the highly acclaimed V/H/S franchise which was released theatrically from Magnolia Pictures' genre arm Magnet Releasing. He recently finished directing the feature film "SIREN", which will be released in theaters December 2nd this year by Chiller Films and is an adaptation of David Bruckner's V/H/S segment "AMATEUR NIGHT".
Michael Bay & Benderspink are producing his thriller spec script "LOCKDOWN AT FRANKLIN HIGH", which Gregg wrote and sold to Sony Pictures.
Agent:
David Boxerbaum, Paradigm 310-288-8000
Manager:
Andy Cohen 310-358-8600
Follow on Twitter: @GreggBishop