Greg Lastrapes
Plus
Joined

Location

Burbank, CA
Profile Images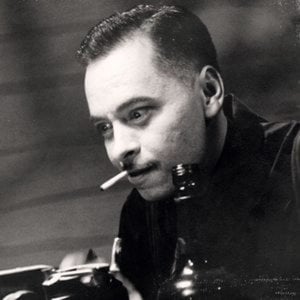 User Bio
Greg Lastrapes was born on July 13, 1968 in Los Feliz, CA across the street from what is now the Scientology Headquarters on Vermont. And if that doesn't say absolutely nothing about the man, I don't know what does.
He was nominated for an Emmy in 1984 (as a performer) for a show you never saw, was an extra on Three's Company once and Diff'rent Strokes twice, and - oh yeah - has studied production design with no less than the legendary Gene Allen (My Fair Lady, A Star Is Born) and soon-to-be-legendary Corey Kaplan (X-Files, Cold Case Files). When not flexing his cinematic muscle creating the kinds of films that make one nod and scratch one's beard while puffing on one's pipe, he labors at video editing, concocting concept boards, graphic design and anything else someone might pay him handsomely to do (Not you, Pope Benedict!).
They say that when he was a kid, his father, Larry - who happened to have been moonlighting as a wedding photographer at the time - used to make Greg lug around camera bags, tripods, lights, take exposure readings, make coffee, pose the clients and take photographs while he split for a round of golf and a Finnish sauna. At the end of the day, Greg got five shiny green dollars. Why the old man's not a producer, I'll never know.
So the reason I bring it up is because Larry was, and is, a gadget enthusiast. If something is going to be obsolete in five years, he owns it. Consequently, everything Greg knows about multimedia - which could fill volumes and theoretically justify a war - he learned from hijacking and deconstructing his dad's expensive equipment.
Eventually, he got a hold of Larry's Minolta 8mm movie camera and, at the tender age of ten, invented what is now known as The Upskirt. He routinely spent his weekly allowance at the drug store, buying and developing film. When he was in the fifth grade, he began production on his first adaptation of a literary work. Based on the Cracked Magazine send-up of the same name, The Masked Bandito had everything: Swashbuckling action, some girl from school he promised to make a star and a navy blue beanie.
Production stretched out over a year, the budget skyrocketed and the character of the bad guy had to be re-cast because Greg and Steve weren't hanging out that summer. But one fateful night, Uncle Mando dropped by to look for UFOs with Greg's telescope, watched the rushes instead and insisted upon taking the role. People, that's just the way the universe works sometimes. The fact that Uncle Mando was at least 50 pounds heavier and about a foot shorter than the actor he was replacing, made for what is universally regarded as the single greatest continuity error in the history of the cinema.
For decades, The Masked Bandito was assumed lost and irretrievable. But during a Spring 2004 housecleaning spree, Greg's mother, Kathy, recovered the only existing print–all six minutes of it–from a box in her garage. A phone call from the Criterion Collection is doubtless forthcoming.
Related RSS Feeds