Grindnomic
Joined

Location

Siegen
Profile Images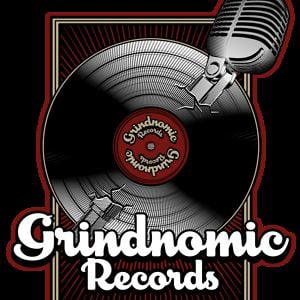 User Bio
HipHop ist mehr als Gewalt, Straße oder Party. HipHop ist mehr als nur Musik. Spaetestens nach der Veroeffentlichung seiner Debutsingle 'When We Ride', duerfte jedem aus der Szene klar sein, wer in Zukunft das 'Game' uebernimmt. "Fuer mich ist das hier kein Spiel. Was ich mache ist mehr als Musik, das ist mein Leben"!
Benson (geboren Benson Benjamin Mokiwa in Mlalo,TZ,1987) macht bereits im jungen Alter von acht seine ersten musikalischen Gehversuchen, die allerdings ohne Erfolg enden. Im Alter von elf Jahren zieht Benson mit seiner Mutter nach Deutschland, wo er dann beginnt sich immer mehr mit der Musik zu beschaeftigen. 2005 besucht Benson ueber einen Schulprojekt zum ersten mal ein profesionelles Tonstudio und beweist sein Koennen als Rapper. Dort nimmt er weitere Songs auf, entwickelt sich musikalisch immer mehr und knuepft weitere Kontakte mit bekannten Rappern aus dem Umfeld. Durch Auftritte lernt er Neg G und Meza kennen, mit denen er die Formation BM-Click gruendet... Ende 2008 wird K-Nel, der CEO von StarsLimit Entertainment auf Benson aufmerksam und laedt ihn nach Koeln in das Golddiggerstudio ein. Nach ein paar Studio-Sessions war der CEO begeistert und machte Benson zu einer der ersten Kuenstler von StarsLimit. .. Anfang 2009 wird Benson's debuet Single 'When We Ride' feat K-Nel released. Die Single wird vorallem in seiner Heimat Tanzania zu 'Street anthem' Nummer eins. Als die Zusammenarbeit mit Starslimit scheitert, gruendet Benson 2010 sein eigenes Label "Grindnomic Records".
Benson's Liebe zu Musik kann man deutlich aus seinen Sound hoeren, den er immer mit etwas R&B mischt und sich somit von den anderen differenziert.
"Ich versuche immer etwas ganz anderes zu machen als der Rest"...
In seinen Liedern spricht Benson über das Leben, die Liebe zur Musik und die harte Arbeit die dahinter steckt, Partyleben und Familie. In Zukunft kann man sich auf viele Releases aus dem Hause Grindnomic einstellen!
___________
At the latest after the release of his debut single "When We Ride" every scene
insider should have realized who is going to take over the "Game". "To me, this is not just a game. What I do is more than music, it is my life."
Benson ( born Benson Benjamin Mokiwa in Mlalo,TZ) tried his first attempts in music at the age of eight – without success though. Aged 11, Benson moves to Germany with his mother, and it is there where he starts to occupy himself more and more with music.
In 2005 his involvement in a school project makes him visit a professional sound studio
for the first time – and he gives proof of his competence as a rapper. Here he records more songs, develops more and more and gets into contact with popular rappers of the region.
Through performances he gets to know Neg G and Meza with who he founds the formation BM Click.
At the end of 2008 K-Nel`s, the CEO of Stars Limit Entertainment, attention was drawn to him and he was invited to the Golddigger Studio in Cologne. After a few studio sessions the CEO was enthused and made Benson one of the foremost artists of StarsLimit.
In early 2009 Benson`s debut single "When We Ride" feat K-Nel is released. It becomes `street anthem`number one especially in his home country Tanzania.
Benson`s commitment to music can easily be recognized from his sound which he always mixes up with a liitle R&B and thus points out his profile against many others.
"I keep trying something genuinely different from the rest", stresses Benson and unveils his motto "Time 2 Shine".
Related RSS Feeds