grindxpress
Joined

Location

ITALIA
Profile Images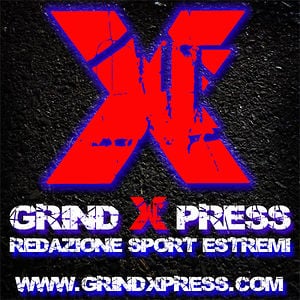 User Bio
GRINDXPRESS - REDAZIONE SPORT ESTREMI
Stanchi delle domeniche sul divano aspettando il
fischio d'inizio? Voglia di evadere dalla routine quotidiana?
Che tu sia incerca di una scossa o di un luogo
dove esprimere le tue potenzialità,
questo è il posto che fa per te!
Sport di nicchia e minori?! Assolutamente estremi.
Ogni giorno news, foto e interviste adrenaliniche allo stato puro. Dai migliori skater, a come affrontare le onde con
estrema velocità e manovre vertiginose, saltando per il parkour fino allo
snowboard e ai migliori bboy e bgirl italiani. In un'ottica
"radical aggressive",
tira fuori lo sportivo che è in te e seguici nei migliori eventi
in programmazione.
Perché ricorda:
… Sport è bello, ma eXtreme…è meglio!
Tired of waiting on Sundays on the couch
kick-off? Desire to escape from your daily routine?
Whether you incerca of a shock or a place
where you can express your potential,
this is the place for you!
Niche sports and children?! Absolutely extreme.
Daily news, interviews, photos and pure adrenaline. From the best skater, how to deal with the waves
extreme speed and dizzying maneuvers, leaping up at parkour
snowboarding and the best bboy and bgirl Italians. From a
"Radically aggressive",
brings out the sportsman in you and follow us to the best events
in programming.
Because remember:
Sports is nice ... but ... eXtreme is better!
Related RSS Feeds
grindxpress does not have any videos yet.